Note: All Amazon and Apple TV links on this post are affiliate links. If you buy anything on Amazon or Apple TV through the links on this post (not just items from this post), Amazon and/or Apple will pay me some coffee money (at no extra cost to you), which I promise to drink while creating more helpful content like this. All opinions on this site remain my own.
Where to Watch:
Deathstroke: Knights & Dragons was originally an aminated series, but similar to Constantine: City of Demons, the show's creators converted it into an Animated Movie.
Ten years ago, Slade Wilson (aka Deathstroke) made a tragic mistake, and his wife Adeline and son Joseph paid a terrible price. Now, a decade later, and Knights & Dragons sees the terrorist organization H. IV.E. threaten Wilson's family once again. Can Deathstroke atone for the sins, or will his family pay suffer for his mistake again?
Deathstroke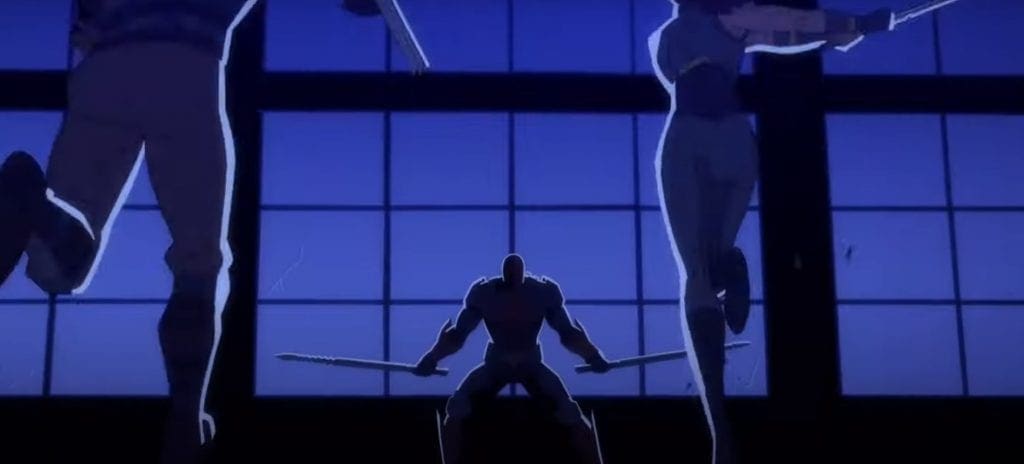 As expected, Deathstroke: Knights & Dragons is as brutal and bloody as every other DC Animated Movie. The Animation shows Deathstroke at his peak, reminding fans of how swift and lethal The Mercenary can be.
My favorite fight from the Movie has to be Deathstroke Vs. Bronze Tiger, as the skill and precision Slade used in putting Tiger in his place (not once, but twice) was amazing.
However, Deathstroke: Knights & Dragons isn't just about mind-blowing action (For mind-blowing action, Check Out Suicide Squad Hell to Pay). From the very beginning, the Movie makes it clear that its real focus is Deathstroke's family.
Meet The Wilsons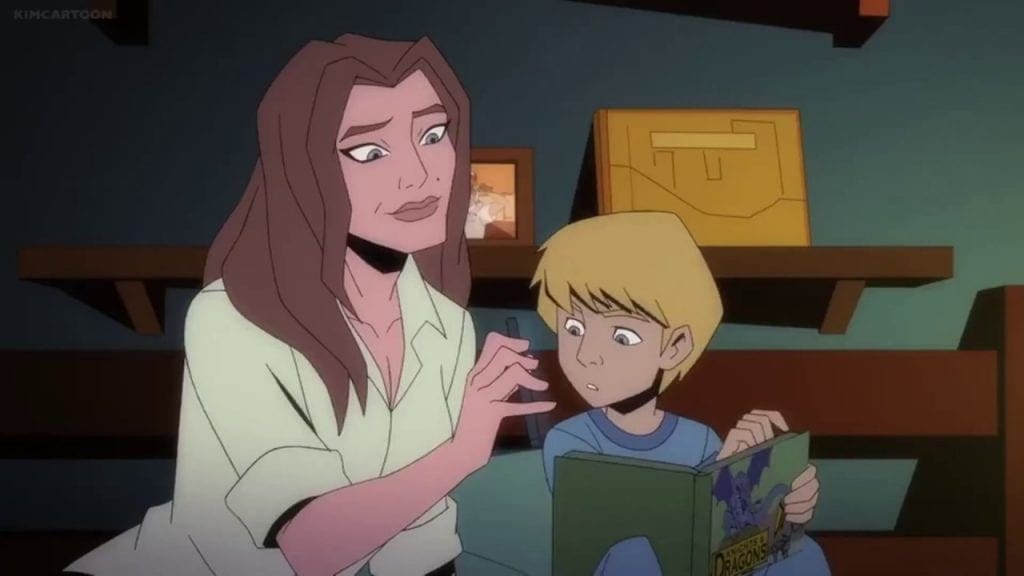 One thing I enjoyed about Knights & Dragons is how it dives into the History of the Assassin for hire. While the Animated Movie revisits Deathstroke's origins, it also gives fans who don't stay updated with comics the opportunity to meet the Wilson family.
The Movie not only takes us through Slade's dysfunctional marriage, but it also gives a new perspective on Slade's kids, Joseph and Rose Wilson. Knights & Dragons nails the close relationship that Rose has with her brother Joseph. And it was nice to see how dangerous Joseph's powers can be if he ever unleashed his full potential.
But with all that said, Deathstroke: Knights & Dragons has one major problem, its story is terrible.
Story
One thing you'll notice about Deathstroke: Knights & Dragons is that it has a standard action movie story. The Animated Movie even has the usual scene where the protagonist sacrifices themself to let everyone escape. But then somehow survives to fight again in the sequel.
However, what makes Knights & Dragons harder to swallow is that its story is too repetitive. In most cases, the movie repeats past plot points to create conflict and drama between the characters. And it didn't do this once or twice, but several times across the show.
And with time, it became obvious that the creators only did this to stretch a short story into a featured length Animated Movie.
Verdict
Deathstroke: Knights & Dragons
Movie title: Deathstroke: Knights & Dragons
Review
When it comes to action, Deathstroke: Knights & Dragons gives a brutal but accurate depiction of the deadly Mercenary. However, the DC animated film fails to blend its incredible action with a captivating storyline. And this shortcoming stops it from being better.
Pros
Decent Deathstroke Origin story 
Incredible Fight and Action Scenes
Cons
Generic Action Movie Story and Plot