Note: All Amazon and Apple TV links on this post are affiliate links. If you buy anything on Amazon or Apple TV through the links on this post (not just items from this post), Amazon and/or Apple will pay me some coffee money (at no extra cost to you), which I promise to drink while creating more helpful content like this. All opinions on this site remain my own.
Where to Watch:
Puss in Boots: The Last Wish, is up there as one of the best and funniest animations of 2022.
After burning through eight of his nine lives, Puss discovers that his passion for adventure has taken its toll on his health. But when he learns about a mystical star that can grant any wish, our fearless feline sets out on an epic journey to find the star and restore his nine lives.
The only problem is, Puss isn't the only one interested in the star.
While the Animation Style was fantastic, the best part of Puss in Boots was undoubtedly its cast of characters. They were hilarious and a wonderful adaptation of classic fairy tale characters (as expected of any Shrek Spinoff).
We first meet Puss himself (Antonio Banderas), our famous fearless hero, whose extravagant and daredevil attitude leads him to lose yet another life. But even after dying for the eighth time, Puss still refuses to retire from the adventurous life. As the legend says "Puss in Boots laughs in the face of the death."
But when death himself comes for Puss, trust me no one is laughing.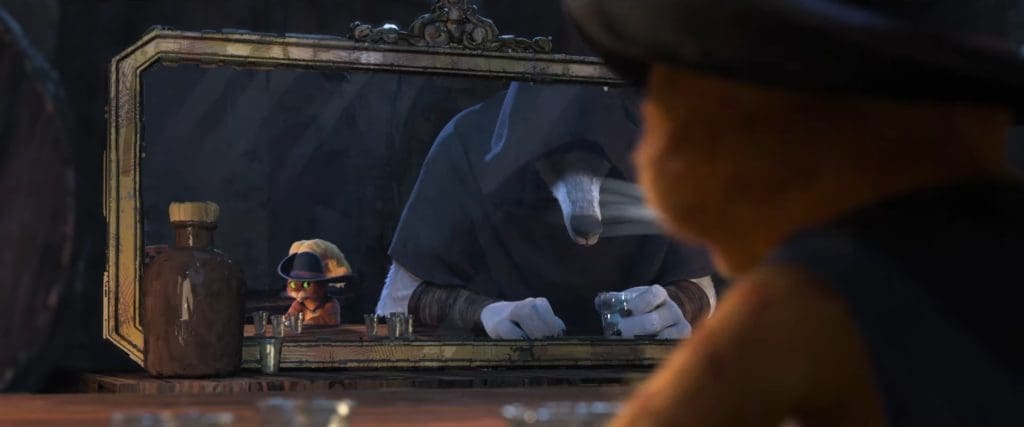 Wagner Moura was fantastic as The Big Bad Wolf. His entrance was amazing, and his presence always eclipsed every other character when he was on screen. He was cold, menacing, and always there to remind Puss that his days were numbered.
But besides the wolf, Puss also had to deal with other parties interested in the star. Goldilocks and her three bears gang were honestly too good for this movie. I loved her dynamic with Papa & Mama Bear, but it was her banter with Baby Bear (Samson Kayo) that had me crying with laughter. (I still can't believe Florence Pugh's Voiced Goldilocks).
And there is Jack Horner (John Mulaney).
You know there's something to be said about a man who embraces that he is both evil and selfish. But Jack Horner takes it to another level. Throughout the movie, Jack shows he is willing to sacrifice other people's lives to achieve reach his goal. And to no one's surprise, his real reason for wanting the star was both selfish and evil.
Luckily for Puss, he is not alone on his adventure, and along the way, he makes a new friend and even reconnects with an old one.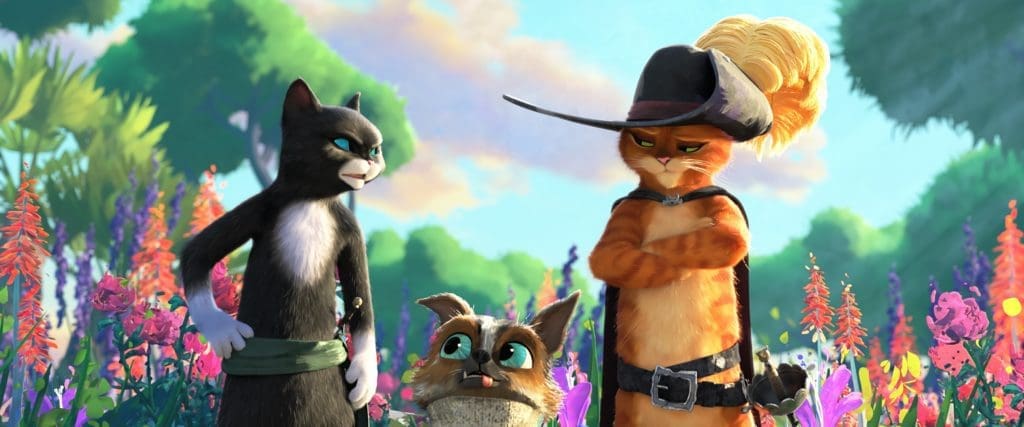 Perrito (Harvey Guillén) is the most trusting and adorable dog I've ever seen, and asides from his heartbreaking origin story, everything about this poor dog was hilarious. But Perrito's trusting nature was perfectly counterbalanced by the expert thief and queen of trust issues, Kitty Softpaws (Salma Hayek).
Together with these two (and a lot of luck), Puss finds his way to the wishing star. However, it's there our famous fearless hero learns his lesson.
Though it's a funny story, at its core Puss in Boots is about appreciating the life you have now, rather than the one you wish for. And it's not until the very end that most of the characters finally get that message.
Obviously not Jack Horner. The man stays evil until the bitter end, like a true legend.
Verdict
Puss in Boots: The Last Wish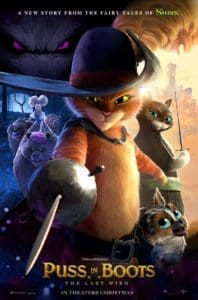 Movie title: Puss in Boots: The Last Wish
Review
Like the original Shrek franchise, Puss in Boots possesses great characters & voice actors that elevate a simple story into a fantastic adventure. I had a great time watching the animated film and I highly recommend everyone checks it out (most especially animation lovers).
Pros
Hilarious
Great Characters and voice actors
Amazing Animation Style
Enjoyable Animated Movie
Cons
There's no Reason to Skip