Note: All Amazon and Apple TV links on this post are affiliate links. If you buy anything on Amazon or Apple TV through the links on this post (not just items from this post), Amazon and/or Apple will pay me some coffee money (at no extra cost to you), which I promise to drink while creating more helpful content like this. All opinions on this site remain my own.
August 2022 is without a doubt the month of great TV, especially with shows like Netflix's The SandMan, Apple TV's See Season 3, and The final season of Better call Saul, all coming out within the same month. However, the show I'm sure everyone is looking forward to is House of the Dragon, the epic Game of Thrones prequel that chronicles events leading to the Targaryen civil war, known as The Dance of Dragons.
But that doesn't mean they aren't some great movies coming out this month. And so without further delay, here's what to watch in August 2022.
A. Hulu
1. Prey – August 5th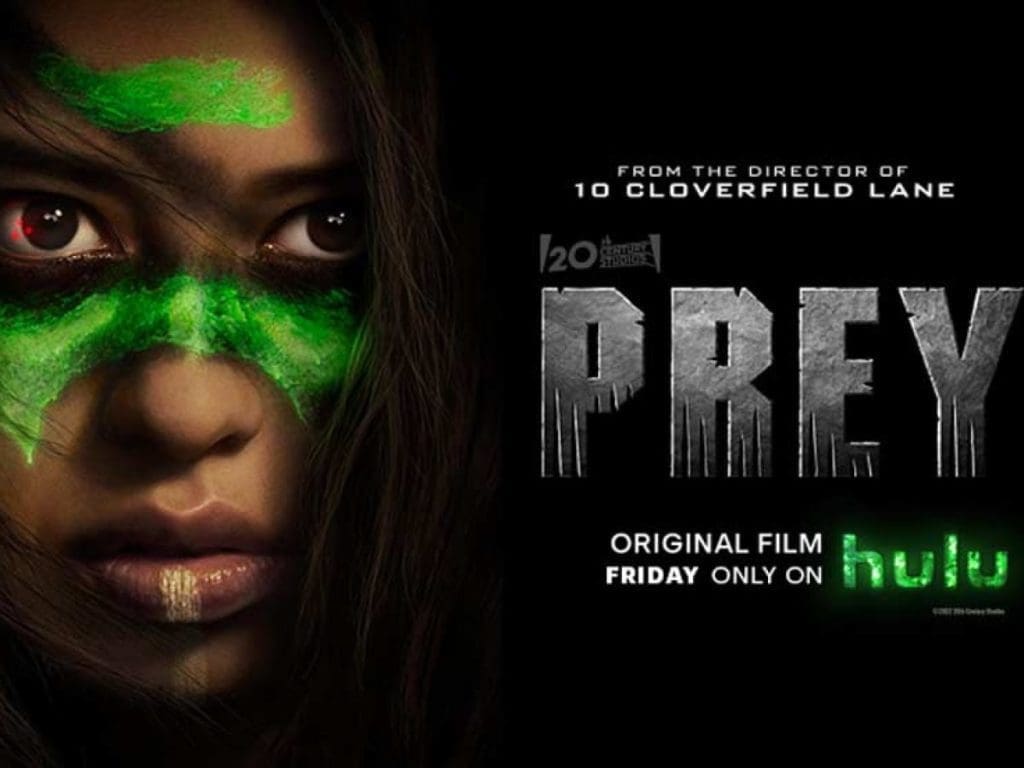 Where to Watch:
Synopsis: A skilled Comanche warrior protects her tribe from a highly evolved alien predator that hunts humans for sport, fighting against the wilderness, dangerous colonizers, and this mysterious creature to keep her people safe.
2. Archer Season 13- August 24th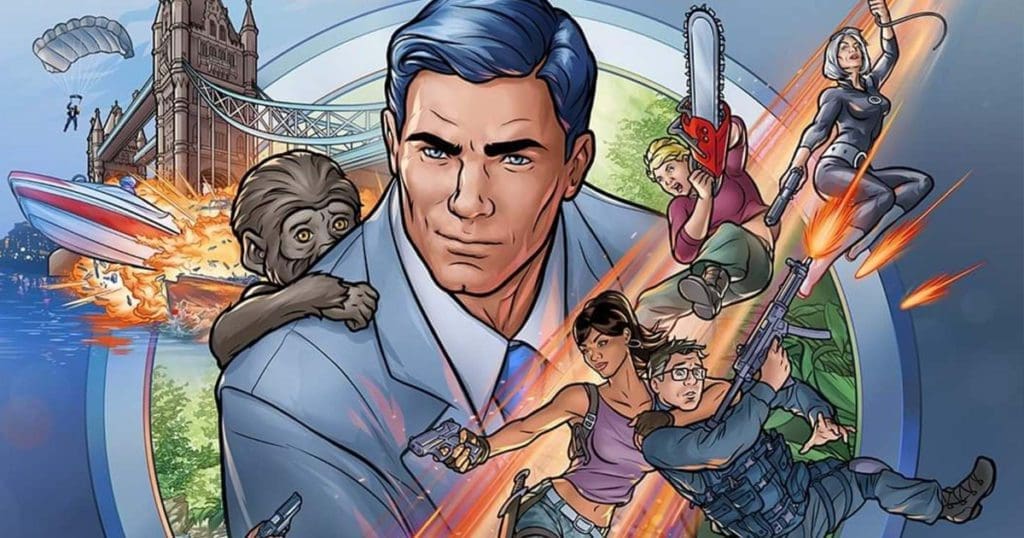 Where to Watch:
Synopsis: Four years after the destruction of Isla Nublar, dinosaurs now live and hunt alongside humans all over the world. This fragile balance will reshape the future and determine, once and for all, whether human beings are to remain the apex predators on a planet they now share with history's most fearsome creatures.
B. In Theaters
3. Bullet Train- August 5th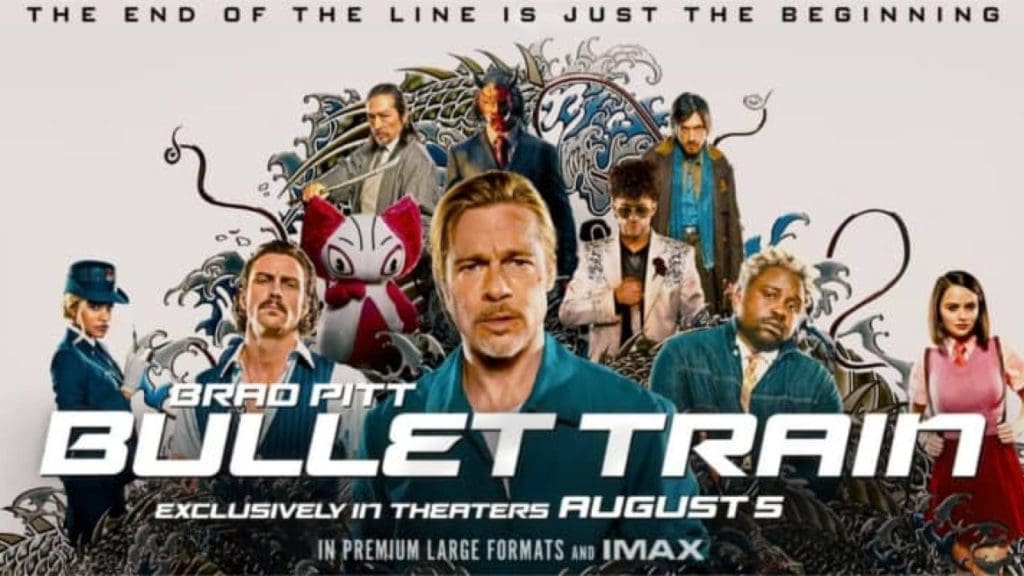 Where to Watch:
Synopsis: After one too many gigs go south, Bullet train sees an unlucky assassin named LadyBug, determined to do his new mission peacefully. But fate has other plans, as LadyBug's latest mission puts him on the world's fastest train along with five dangerous assassins, all of whom have objectives connected with his mission.
4. Bodies Bodies Bodies- August 5th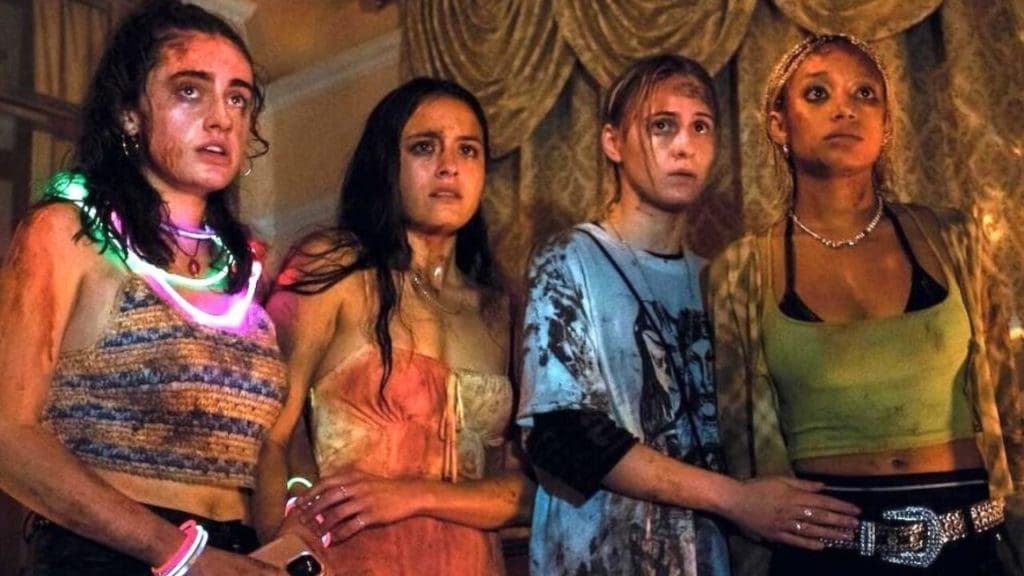 Where to Watch:
Synopsis: Bodies Bodies Bodies sees a party game turn deadly when a group of rich young and wealthy friends gather at a remote family mansion.
5. Emily the Criminal- August 12th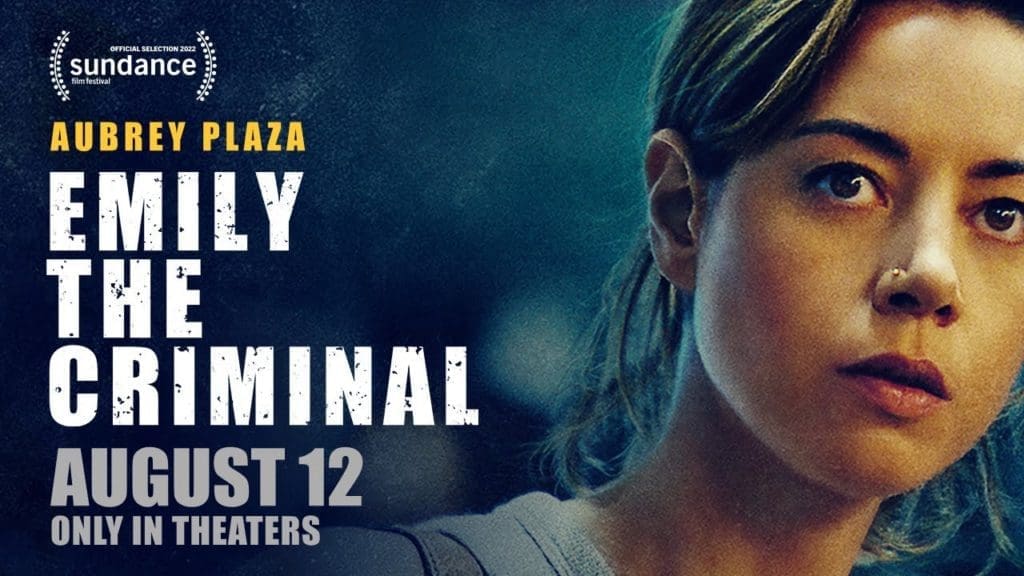 Where to Watch:
Synopsis: Weighed down with student debt and unemployment, a desperate college graduate becomes involved in a credit card scam, that sees her acting as a dummy shopper and buying risky products with stolen credit cards.
6. Fall- August 12th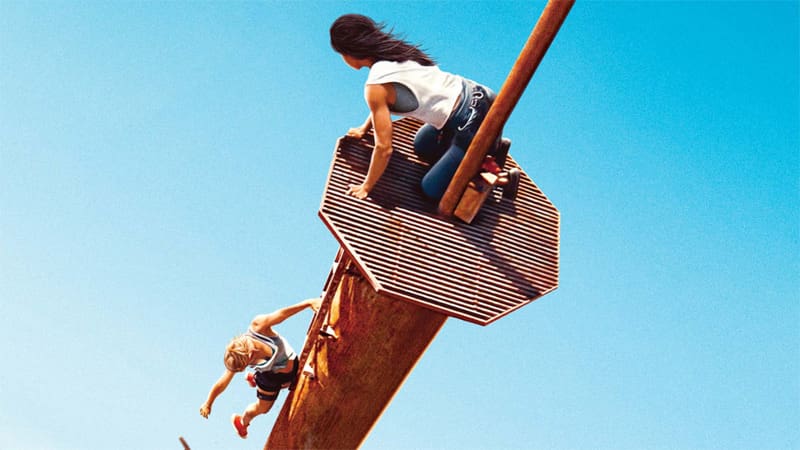 Where to Watch:
Synopsis: For best friends Becky and Hunter, life is all about conquering fears and pushing limits. However, after they climb 2,000 feet to the top of a remote, abandoned radio tower, they find themselves stranded with no way down. Now, their expert climbing skills are put to the ultimate test as they desperately fight to survive the elements, a lack of supplies, and vertigo-inducing heights
7. Nope – August 19th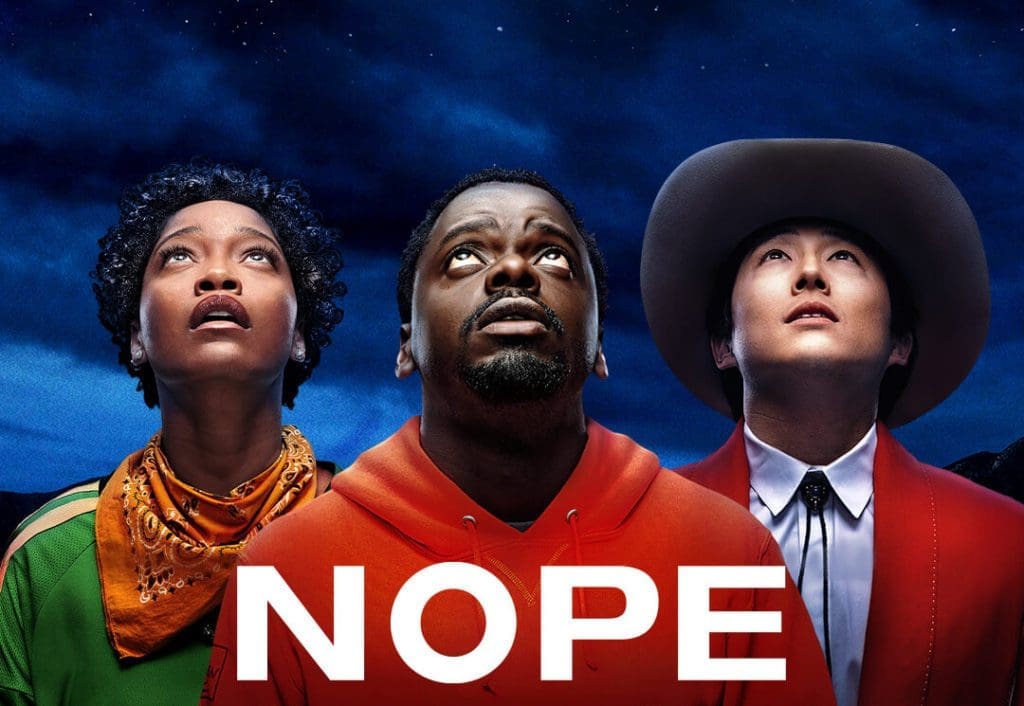 Where to Watch:
Synopsis: Nope sees two Siblings running a horse ranch in California discover something wonderful and sinister in the skies above, while the owner of an adjacent theme park tries to profit from the mysterious, otherworldly phenomenon.
8. Beast- August 19th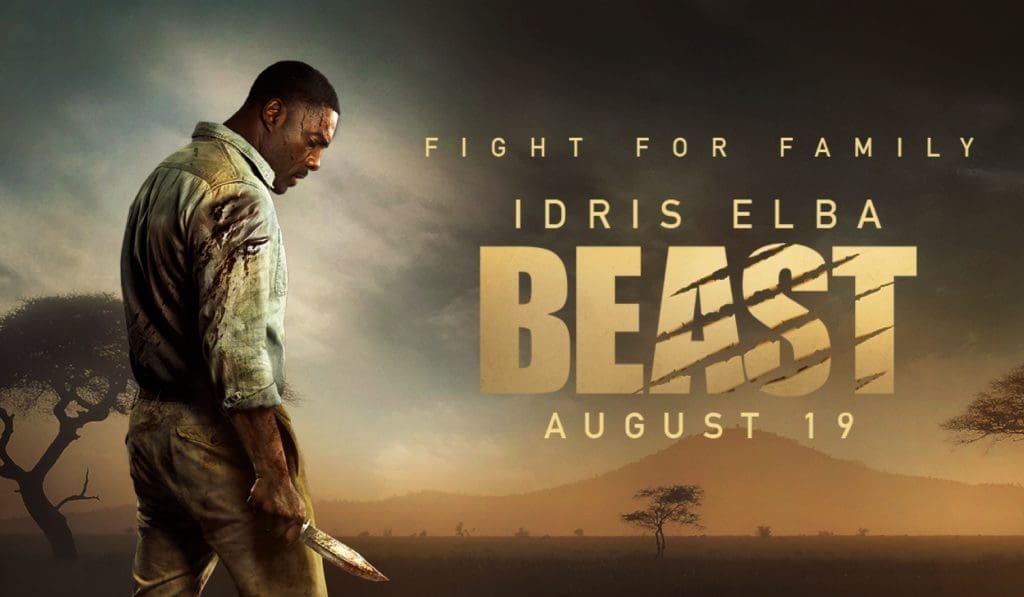 Where to Watch:
Synopsis: A father and his two teenage daughters find themselves hunted by a massive rogue lion intent on proving that the Savanna has but one apex predator.
9. Orphan First Kill- August 19th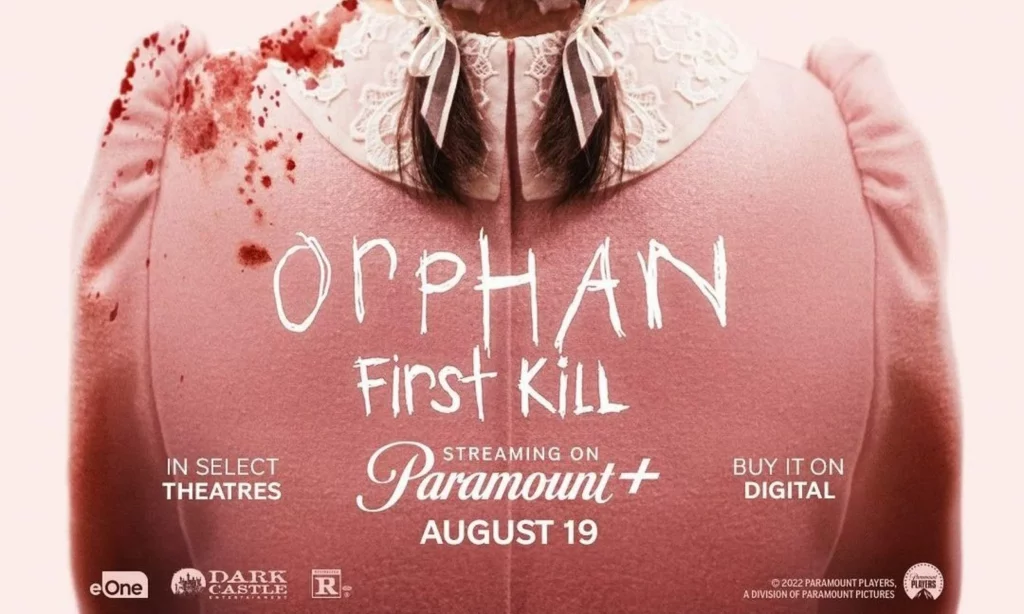 Where to Watch:
Synopsis: After escaping from a psychiatric facility in Estonia, Esther travels to America by impersonating the missing daughter of a wealthy family. Yet, an unexpected twist arises that pits her against a mother who will protect her family at any cost.
10. The invitation- August 19th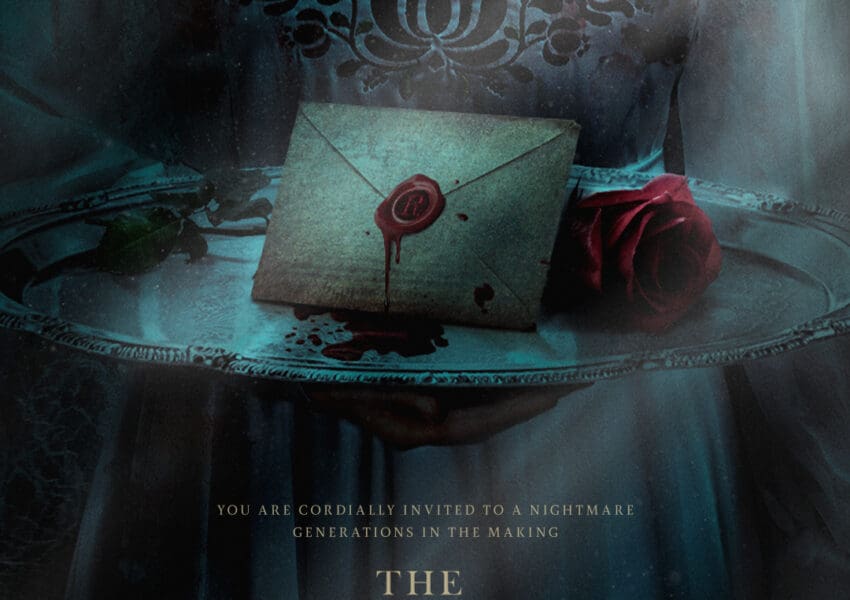 Where to Watch:
Synopsis: After her mom's passing, Evie is invited to a lavish wedding by a long-lost cousin she never knew she had. However, she's soon thrust into a nightmare of survival as she uncovers twisted secrets about her family history and the unsettling intentions behind their sinful generosity
11. Three thousand years of longing- August 19th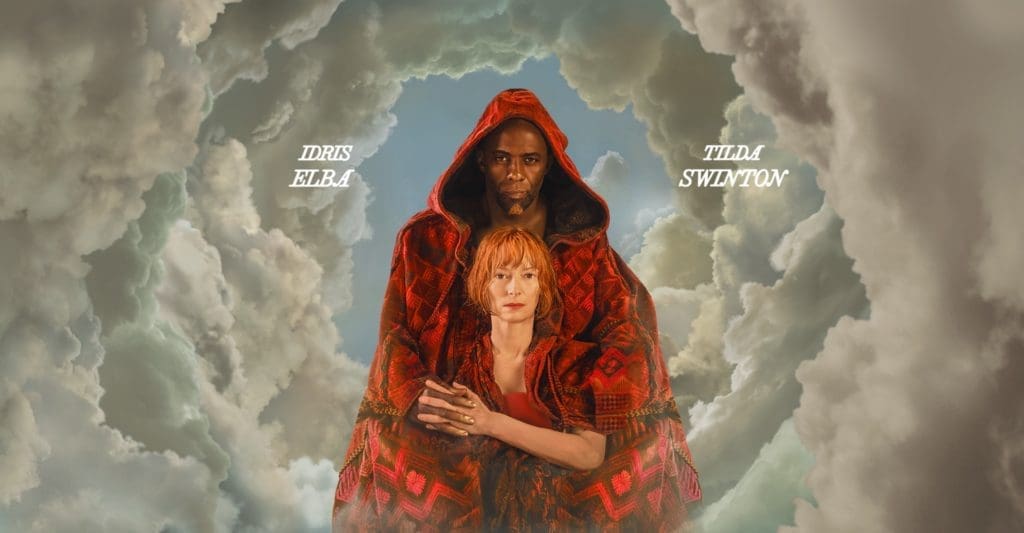 Where to Watch:
Synopsis: While attending a conference in Istanbul, Dr. Alithea Binnie happens to encounter a djinn who offers her three wishes in exchange for his freedom. This presents two problems: first, she doubts that he's real, and second, because she's a scholar of story and mythology, she knows all the cautionary tales of wishes gone wrong. The djinn pleads his case by telling her fantastical stories of his past. Eventually, she's beguiled and makes a wish that surprises them both.
C. Netflix
12. The Sandman – August 5th
Where to Watch:
Synopsis: When the Sandman, aka Dream, the cosmic being who controls all dreams, is captured and held prisoner for more than a century, he must journey across different worlds and timelines to fix the chaos his absence has caused.
13. Locke & key Season 3 – August 10th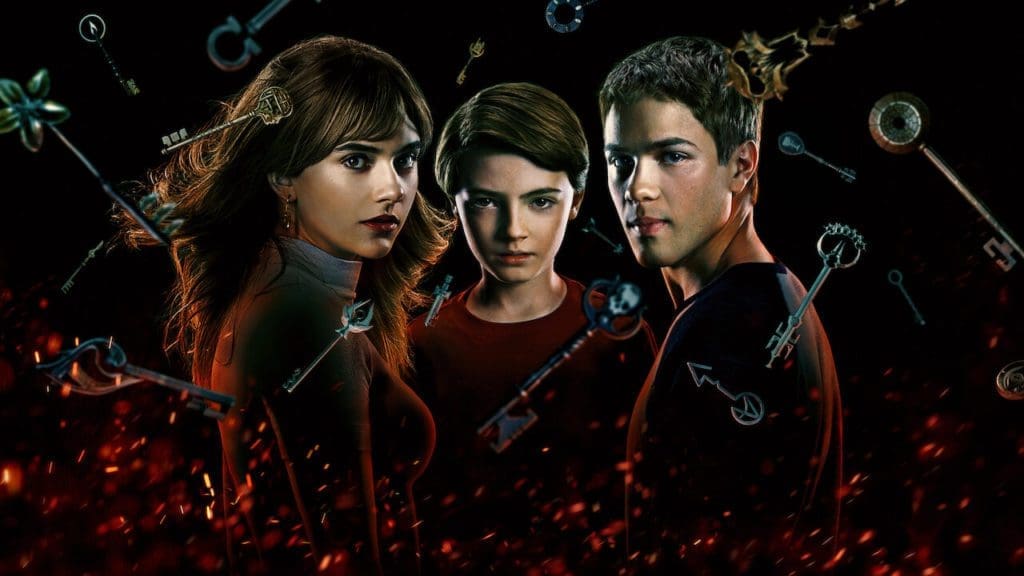 Where to Watch:
Synopsis: Following their father's murder, three siblings move into a house filled with reality-bending keys; from the comics by Joe Hill and Gabriel Rodriguez.
14. Day Shift – August 12th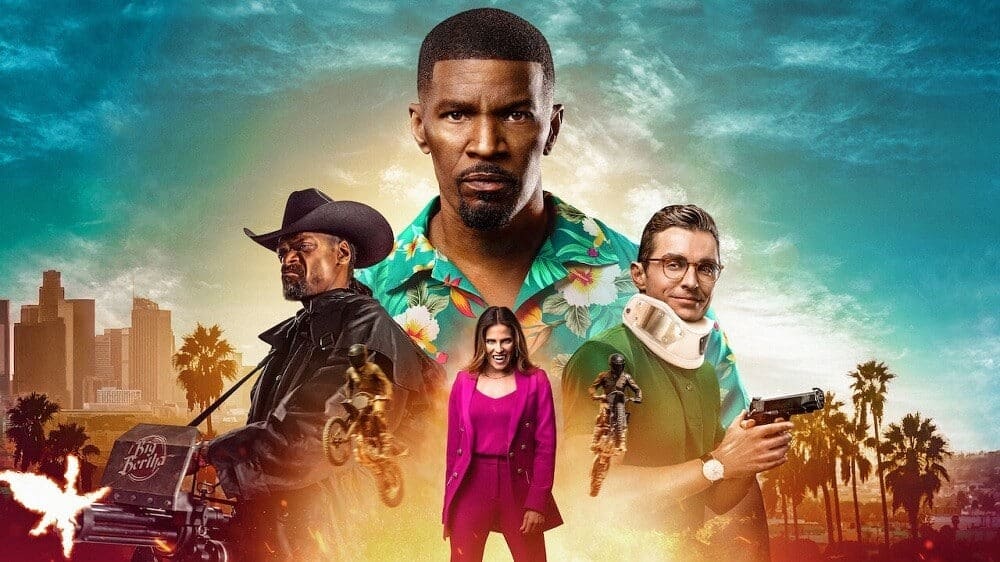 Where to Watch:
Synopsis: A hardworking dad out to provide for his daughter uses a boring pool-cleaning job as a front for his real gig: hunting and killing vampires.
D. HBO Max & Apple TV
15. Luck -August 5th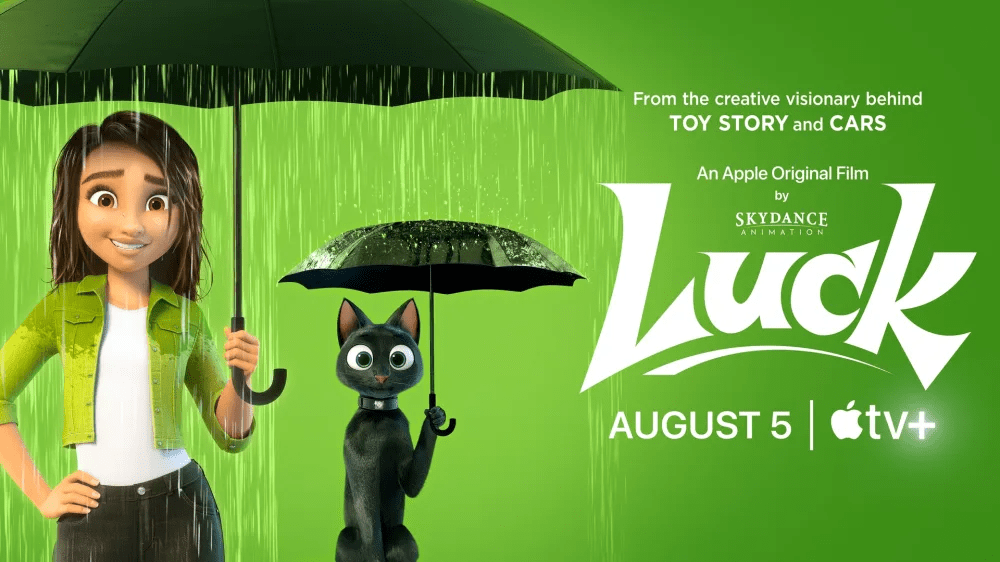 Where to Watch:
Synopsis: The story of Sam Greenfield, the unluckiest person in the world. Suddenly finding herself in the never-before-seen Land of Luck, she must unite with the magical creatures there to turn her luck around.
16. House of the Dragon- August 21st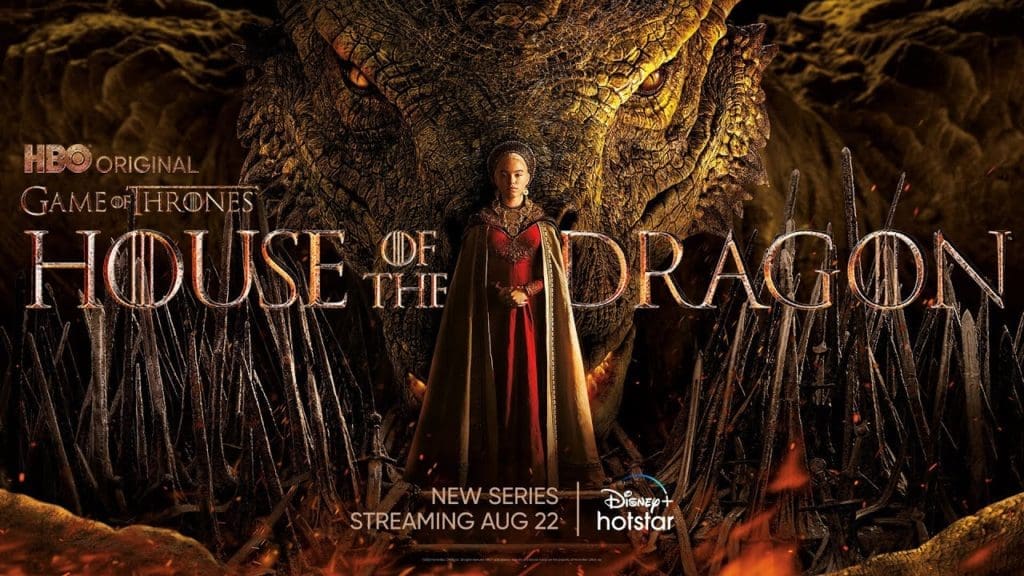 Where to Watch:
Synopsis: House of the Dragon follows the story of the Targaryen civil war that took place about 300 years before the events portrayed in `Game of Thrones.'
17. See Season 3- August 26th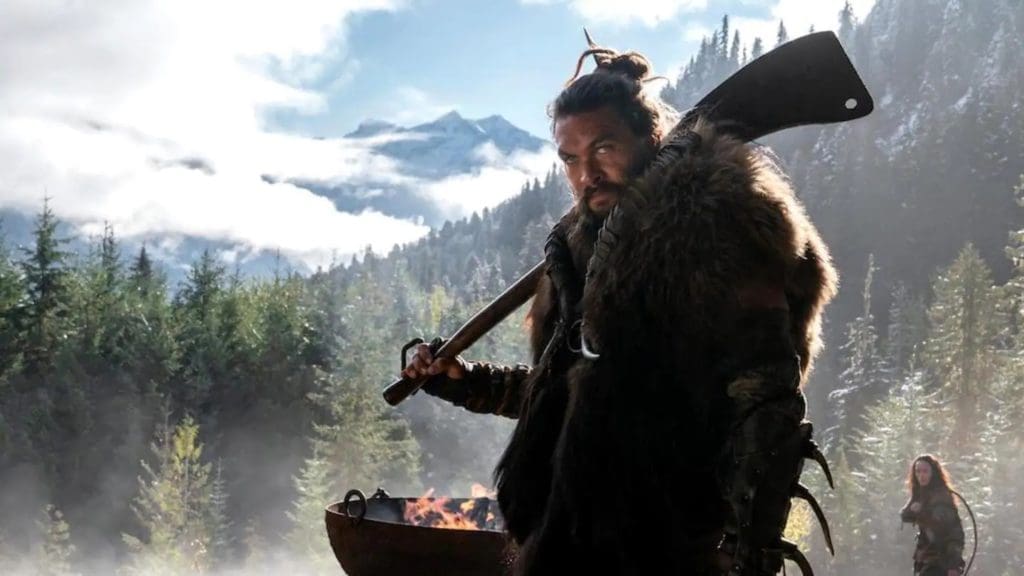 Where to Watch:
Synopsis: In the far future, humankind has lost its sense of sight; the father of twins who are born with the mythic ability to see must protect his tribe against a threatened queen.
E. Prime Video
18. Thirteen lives -August 5th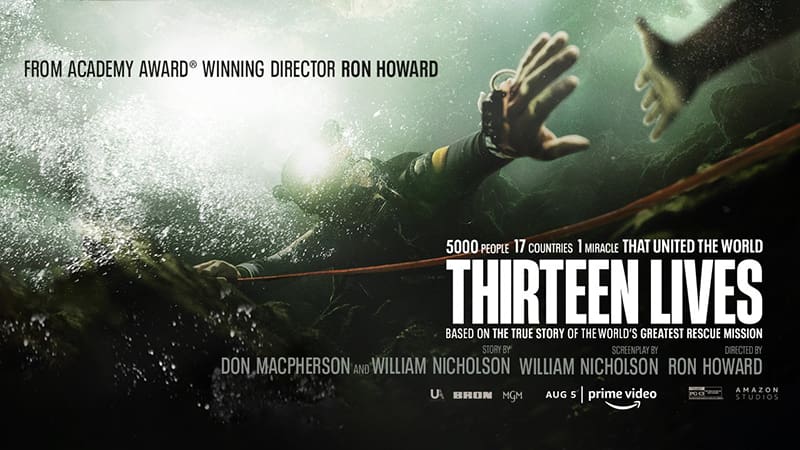 Where to Watch:
Synopsis: A rescue mission is assembled in Thailand where a group of young boys and their soccer coach are trapped in a system of underground caves that are flooding.
19. A league of their own- August 5th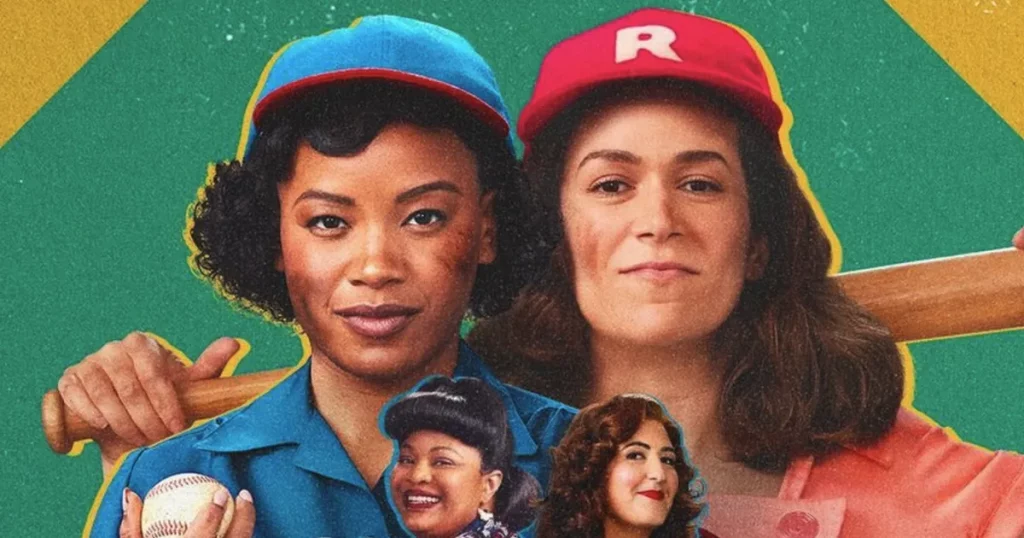 Where to Watch:
Synopsis: Following the journey of the WWII All-American professional women's baseball league players as they travel across a rapidly changing U.S
20. Better Call Saul Final Season- August 15th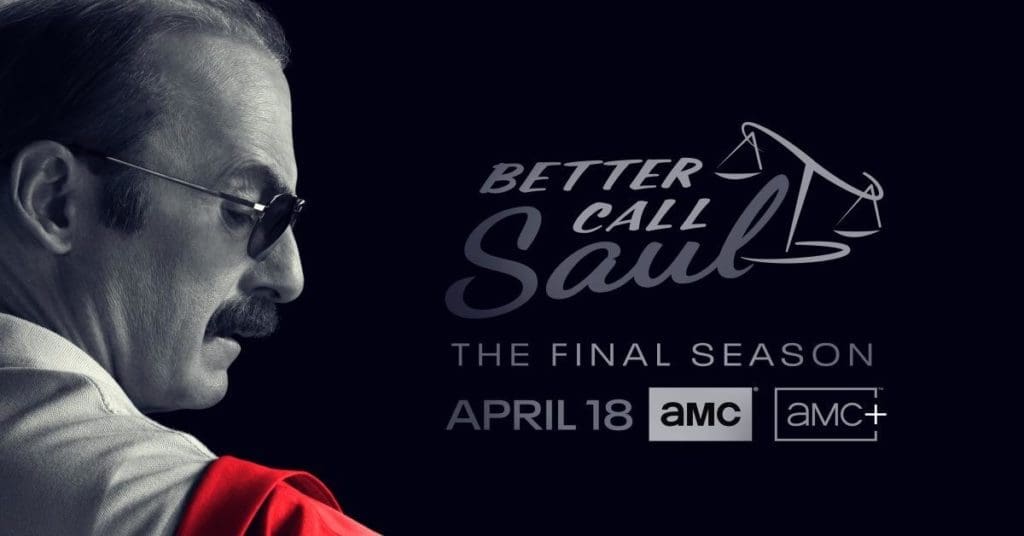 Where to Watch:
Synopsis: Ex-con artist Jimmy McGill turns into a small-time attorney and goes through a series of trials and tragedies, as he transforms into his alter ego Saul Goodman, a morally challenged criminal lawyer.
21. Samaritan- August 26th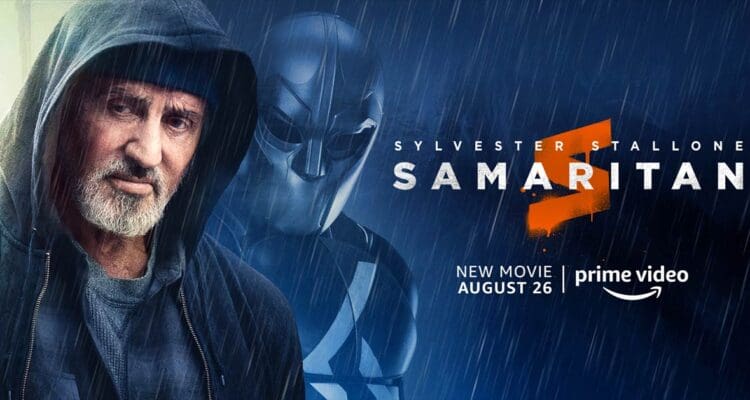 Where to Watch:
Synopsis: Thirteen-year-old Sam Cleary suspects that his mysterious and reclusive neighbor, Mr. Smith, is actually a legend hiding in plain sight. Twenty-five years ago, Granite City's superpowered vigilante, Samaritan, was reported dead after a fiery warehouse battle with his rival, Nemesis. Most believe he perished in the fire, but some, like Sam, have hope that he's still alive. With crime now on the rise, Sam makes it his mission to coax Samaritan out of hiding to save the city from ruin.
D. Disney
22. I am Groot- August 10th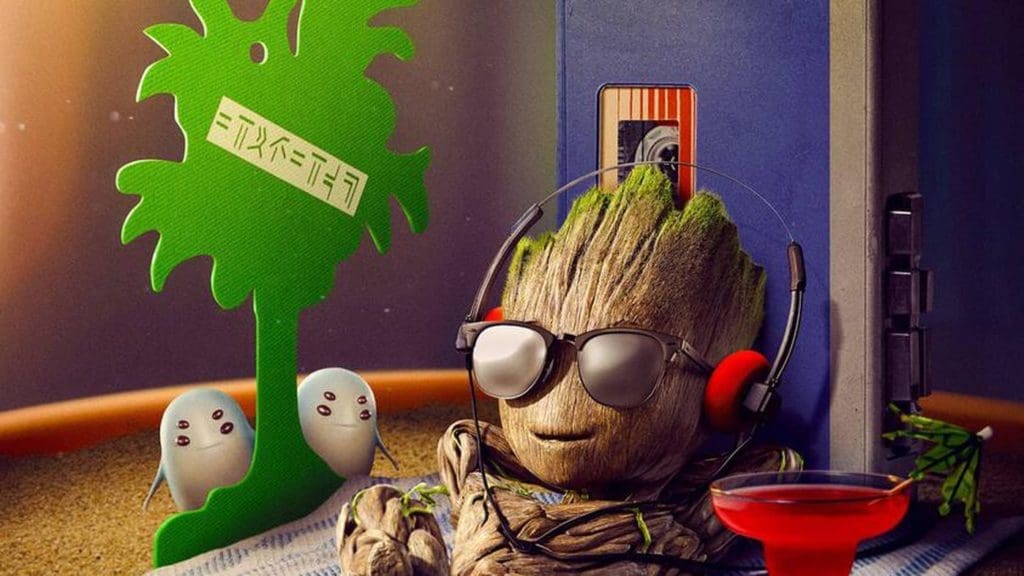 Where to Watch:
Synopsis: The mischievous toddler Baby Groot learns how to grow up amongst the trouble in the stars along with the help of his friends and family in the ragtag superhero team the Guardians of the Galaxy.
23. She-Hulk: Attorney at Law- August 18th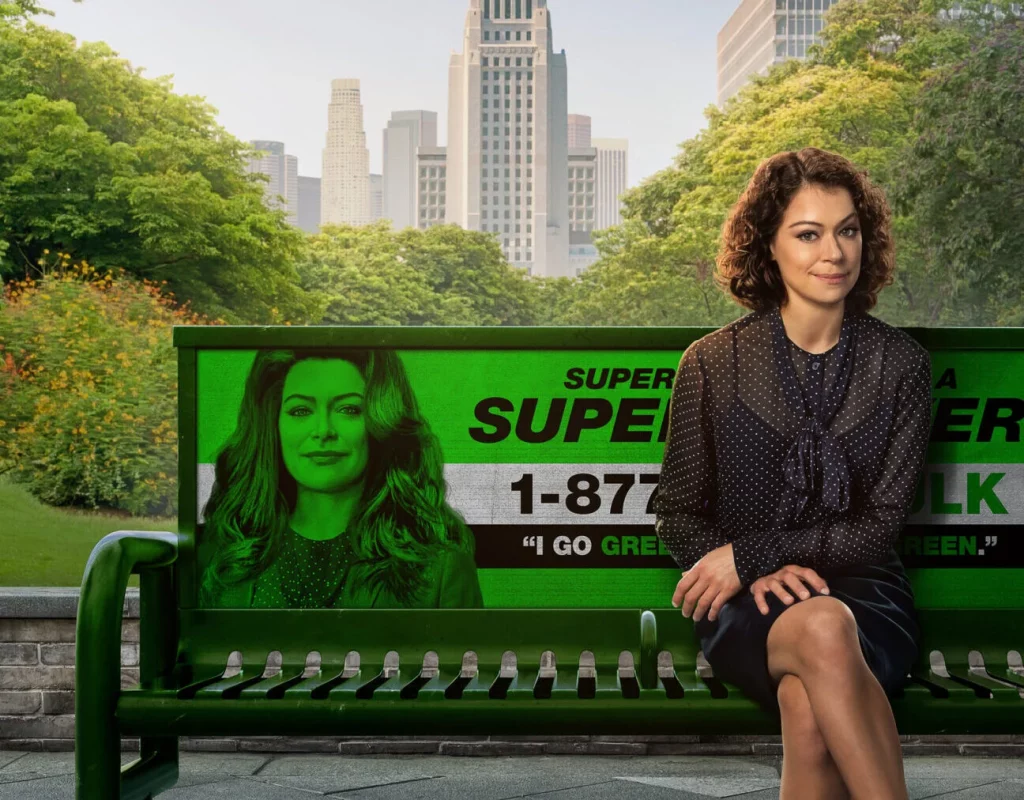 Where to Watch:
Synopsis: Jennifer Walters has a complicated life as a single, 30-something attorney who also happens to be a green 6-foot-7-inch superpowered hulk.