Note: All Amazon and Apple TV links on this post are affiliate links. If you buy anything on Amazon or Apple TV through the links on this post (not just items from this post), Amazon and/or Apple will pay me some coffee money (at no extra cost to you), which I promise to drink while creating more helpful content like this. All opinions on this site remain my own.
Where to Watch:
A Quiet Place II is one movie I have been looking forward to seeing since the first trailer dropped in early 2020. And now that I've finally seen it, I am more than happy to say was not disappointed.
Mild Spoilers Ahead ( Click to Skip to Verdict )
While the movie's main story picks up immediately after the first film, A Quiet Place II first gives us a thrilling look at the first day the creatures arrived.
Being hypersensitive to sound, the aliens quickly descend on The Abbott's small but lively hometown and tear through everyone. And it's in the midst of this chaos, that we join our favorite family, as they run for their lives.
Though dead in the present story, Lee Abbott (John Krasinski), is felt throughout the movie. And it was thrilling to see both he and his wife Evelyn (Emily Blunt) navigating through the madness of the first day, all while protecting their kids.
When we finally transition to the present day, the recent death of yet another family member haunts everyone. But despite their loss, the Abbotts have no choice but to abandon their home and search for a new shelter.
However, it's during this desperate search for a new home that they come across Lee's best friend, Emmett (Cillian Murphy).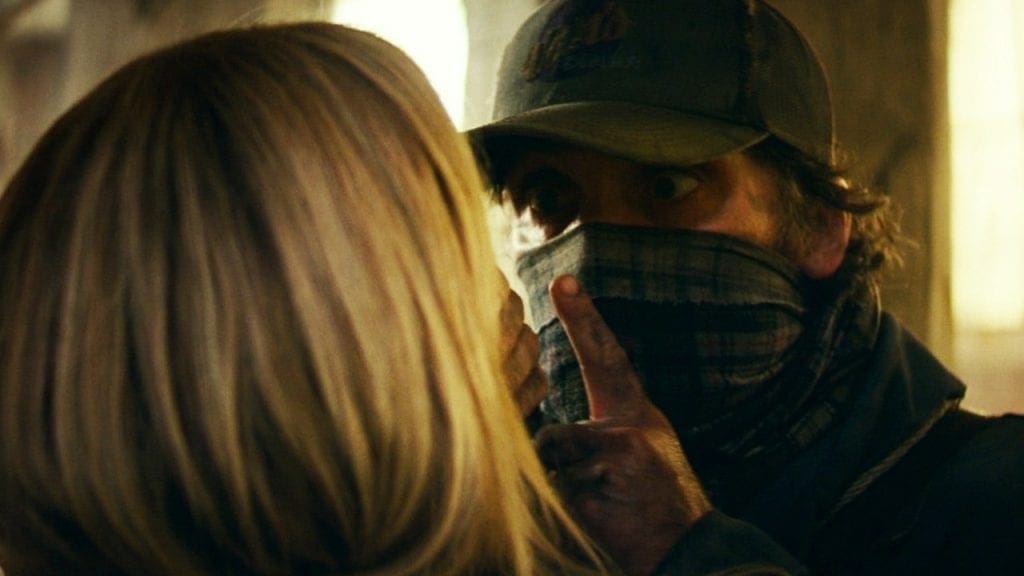 Emmett's story is one of guilt and pain. In the days after the invasion, he loses his son to the monsters, and soon after his wife passes. Guilt-ridden by his failure to protect his family, Emmett tries to atone by protecting Evelyn and her children. And boy, does he do a good job.
Similar to the first movie, one of the best aspects of A Quiet Place II is how the movie splits its characters into various subplots and then drops them into terrible situations with little time to think or make decisions. So while Evelyn and her son Marcus, managed the baby, Emmett became Reagan's guardian angel. And together they go on a journey to properly weaponize the frequency from Reagan's hearing aid.
To the credit of both Cillian Murphy and Millicent Simmonds, I really enjoyed Reagan's teamwork with Emmett. Despite the communication barrier, the duo made a great team and overcame so many obstacles, all while running for their lives.
A Quiet Place II cleverly uses every little detail to buildup tension and barely gives anyone time to breathe. And so for most of the film, you're left wondering how each character will navigate the perilous problem before them.
Yes, at some point, this pattern of imminent danger and last-minute miracle solution becomes predictable. But that didn't make me any less interested in seeing how the movie's story played out.
After 90 minutes of exhilarating storytelling, the defining moment of this captivating thriller comes with its poetic conclusion. Where unlike part1, which saw the parents protecting the children, A Quiet Place II flips it and sees the Kids (Reagan and Marcus) finally take their revenge on the aliens for all the pain they caused them.
This moment of the movie was so satisfying, that I wouldn't blame anyone for immediately wanting to see how the story continues. And as luck would have it, A Quiet Place III is just around the corner.
Verdict.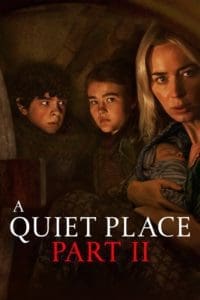 Movie title: A Quiet Place II
Review
A Quiet Place II is a brilliant thriller that not only builds on the strong foundation of the first movie but improves on it. The film expands on its world and characters and even drops hints of how this nightmare can finally end. The cast was fantastic, and they were just one of many reasons I had a wonderful time watching this amazing thriller.
Pros
Excellent Acting
Awesome Storytelling
Good Storyline