Note: All Amazon and Apple TV links on this post are affiliate links. If you buy anything on Amazon or Apple TV through the links on this post (not just items from this post), Amazon and/or Apple will pay me some coffee money (at no extra cost to you), which I promise to drink while creating more helpful content like this. All opinions on this site remain my own.
Where to Watch:
Annihilation sees biologist and former soldier, Lena, go into the mysterious area called "The shimmer," to uncover the truth behind her husband's disappearance.
However, things don't go as planned.
From the minute Lena and her all-woman team stepped into "The Shimmer," the laws of nature jump into a trashcan somewhere. Strange things like mutated humans and animals, unfortunately, become a familiar sight. And it's not long before this new group of scientists and soldiers start questioning their sanity.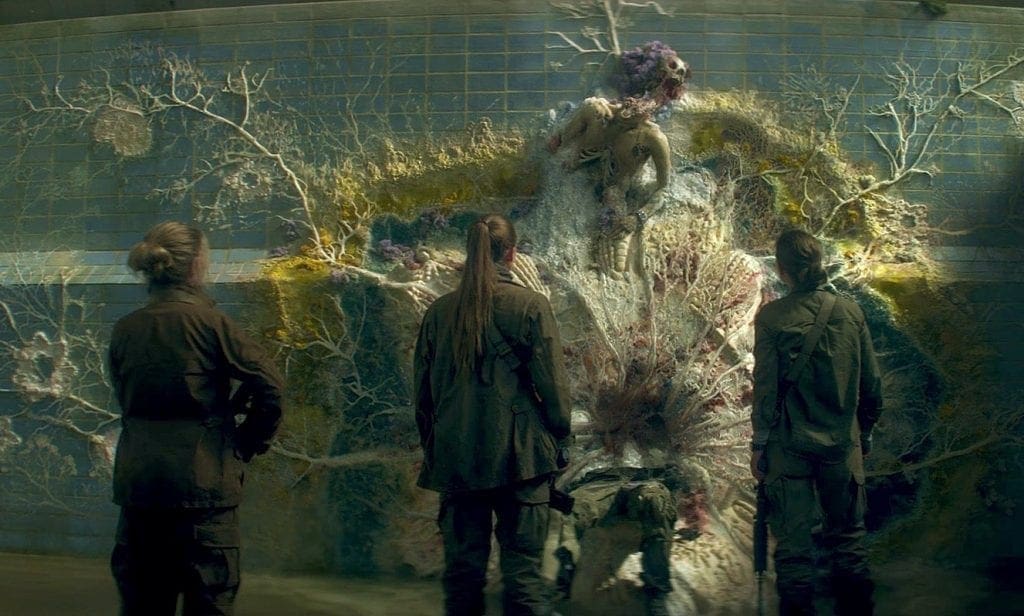 Needless to say Annihilation is a movie packed with lots of surprises.
But asides the mind-blowing sh*t that goes down in this movie, what keeps Annihilation interesting is the performance from its fantastic cast. Most especially Natalie Portman's portrayal of Lena, who turns out to be hiding a secret from the group.
We soon find that Lena's Husband volunteered for this suicide mission because he knew his wife was cheating on him. But rather than confront the issue, he chose to go for a mission he knew might not survive.
This self-destructive trait, however, is central to the movie's theme. In fact, we later find out that each member of the team had a destructive reason for volunteering for the mission. From drug addiction to self-harm, everyone on the group decided to go into the Shimmer, rather than face their issues.
Essentially, Annihilation believes that humans will inevitably develop destructive habits to escape their problems. And the movie raises this issue, to create a comparison between Human Nature and The Shimmer.
The movie reveals that "The Shimmer" doesn't intend to destroy humanity but instead is trying to create something new.
Why? Because that's what it does.
And similar to how humans end up creating habits that destroy their lives and significant relationships. The shimmer destroys everything around it while trying to create something new.
Verdict
Movie title: Annihilation
Review
While I'm obviously not Pro-alien, the amount of thinking the Annihilation provoked really impressed me.
Like Arrival, Annihilation tries to give a different perspective to the motives of foreign visitors from space. And while it's a weird movie, its plot, accompanied by the strong performance from its cast makes it one of the best films on Netflix.
Pros
Thought-Provoking & Interesting Story
Great Acting
Great Cast