Note: All Amazon and Apple TV links on this post are affiliate links. If you buy anything on Amazon or Apple TV through the links on this post (not just items from this post), Amazon and/or Apple will pay me some coffee money (at no extra cost to you), which I promise to drink while creating more helpful content like this. All opinions on this site remain my own.
Where to Watch:
Avatar: The Way of Water is one of those movies you'll love if you survive its 3-hour runtime. At its core, avatar 2 is about family and adventure, but it's also a secret action movie (just like Avatar 1).
The Good
Needless to say, Avatar: The Way of Water is a beautiful movie, with several breathtaking scenes. Even from the trailers, the movie looked gorgeous, but seeing it on the big screen was a different & satisfying experience. However, the real stars of Avatar 2 were its characters, especially the children, who slowly become major players in the story.
After the events of the first movie, Avatar 2 sees our two protagonists Jake Sully and his wife Neytiri, settle down to build a family. The movie kicks off by introducing us to their four kids. We meet their two sons Neteyam and Lo'ak, their youngest daughter Tuk, and their adopted daughter Kiri, who was born from the Avatar body of the late Dr. Grace Augustine. Together with Miles (colonel Quaritch's now grown-up son), Jake & Neytiri start a new life on Pandora.
But all this ends when the humans return.
In classic sci-fi storytelling, we learn that the earth is dying and humanity has decided to settle on Pandora with or without the Na'vi's blessing. This leads to a war between the two species, with Jake leading the Na'vi resistance and hitting the human supply routes. To remedy this problem, the military revives an old enemy in an avatar body to hunt down Jake and his family, Colonel Quaritch himself (Stephen Lang).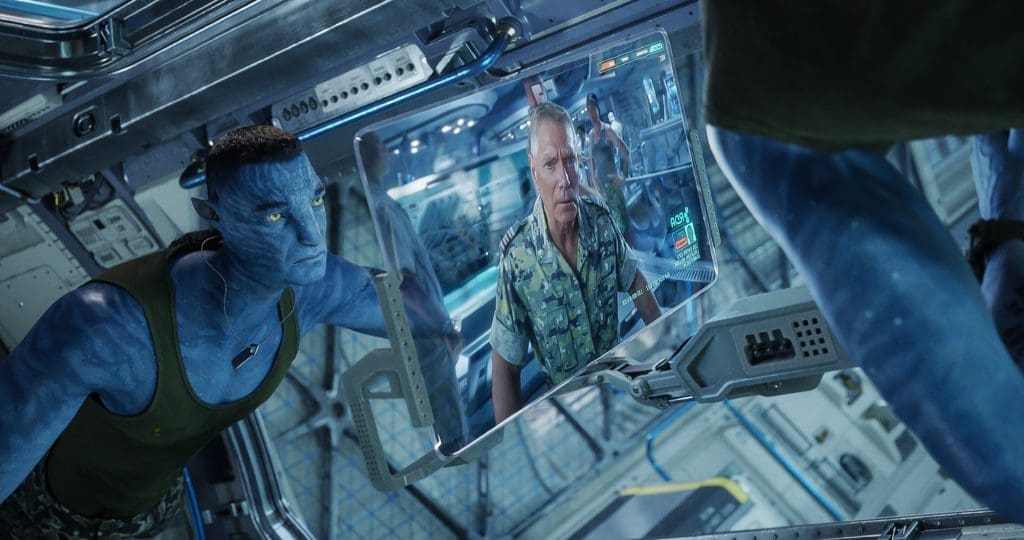 Having killed him and his squad in the last movie, Quaritch (now revived in an Avatar's body) was eager for revenge on the Sully family. He's furious when he discovers it was Ney'tiri who killed him, and he can't wait to end both her and her husband.
A clash between the Sullys and the Colonel was inevitable. But what was unexpected was seeing both sides having to navigate through the troubles of parenthood while fighting to survive. This issue particularly plagues Jake(Sam Worthington), whose only drive is to defend & protect his family by any means necessary. But while trying to keep them safe, Jake pushes his children too far and fails to take their input seriously. And this neglect, leads to his kids making careless decisions that put them in danger.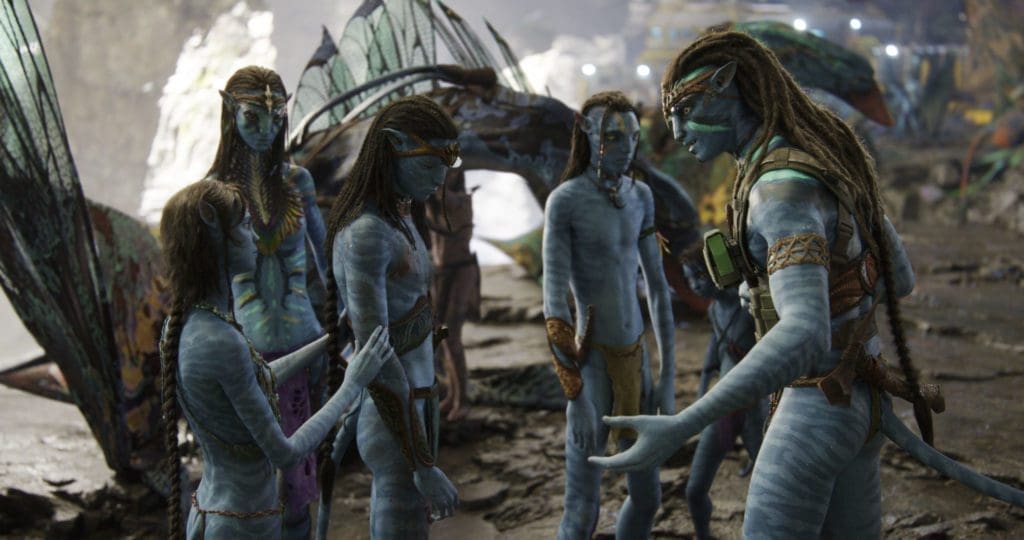 While Kiri goes to extreme lengths to learn the truth of her origins & powers, Lo'ak struggles to curb his rebellious nature and find his place in the world. And Netyam, the older brother, has no choice but to watch over everyone in his parent's absence.
Quaritch and his blue team waste no time in exploiting this chaos. And all this leads to a fantastic action-packed finale that sees the Sullys try to end their feud with the colonel once and for all.
As expected, Ney'tiri (Zoe Saldana) was lethal with her bow and arrow, and she drops almost every member of the colonel's blue squad. But the honor of the final fight with the Quaritch went to Jake, and the two men have a brutal clash on a sinking ship.
The Bad
As stunning as Avatar: The Way of Water is, the movie sometimes gets lost in its beauty and forgets its story. Halfway through, the film turns into NatGeo wild. But this is a symptom of a bigger issue that is: Avatar 2 has too many character arcs to explore & develop for one movie.
Not only did the film have to reintroduce its main characters Jake, Ney'tiri, & Colonel Quaritch, but it also had the huge task of building up the story of its main supporting cast, Kiri(Sigourney Weaver), Lo'vak (Britain Dalton), Spider (Jack Champion), and Neteaym (Jamie Flatters).
Sure, this character development was necessary to make the movie's ending more emotional and impactful. But during this development, the film stops the rest of its story just to focus on these characters, ignoring the already built-up tension & danger. And this creates (dare I say) boring moments where the movie drags on and the audience feels its lengthy runtime.
Verdict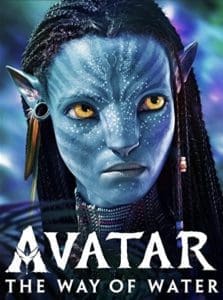 Movie title: Avatar: The Way of Water
Review
Avatar: The way of Water is a beautiful but long action-adventure that sometimes forgets it has an audience to carry along. However, the film's strengths outweigh its flaws, and by devoting time to world-building & character development, the film reaps the benefits of a rich and engaging ending.
Pros
Beautiful Movie
Great Acting & Cast
Great Script
Amazing Action-filled finale
Beautiful Ending
Cons
Too long (3 hours 12mins)
Slow Middle half