Note: All Amazon and Apple TV links on this post are affiliate links. If you buy anything on Amazon or Apple TV through the links on this post (not just items from this post), Amazon and/or Apple will pay me some coffee money (at no extra cost to you), which I promise to drink while creating more helpful content like this. All opinions on this site remain my own.
Where to Watch:
Barbie is by far one of the funniest movies of 2023. But I doubt everyone will have the patience to enjoy for what it is. Yes, the film has several silly moments, however, it also tells an interesting story and it caps off with a very good ending.
To my surprise, the Barbie movie is very similar to the children's tale about Pinocchio, as both stories follow a doll's journey to becoming a real person. But while Pinocchio sees the wooden doll deliberately trying to become a real boy, the Barbie movie sees the Martell doll stumbling on what it really means to be a woman.
But I'm getting ahead of myself.
Personally, the best aspect of the Barbie movie was the narrator, played by Ellen Mirren in all her sarcastic glory. In a hilarious opening, she kicks off the movie by showing us how Barbie saved little girls from eternally playing with baby dolls. But Barbie did more than that.
Since its creation, the line of Mattel dolls has inspired girls worldwide to pursue their dreams and become anything they want. (Or at least that's what the Barbies who live in the perfect world of Barbie land Believe).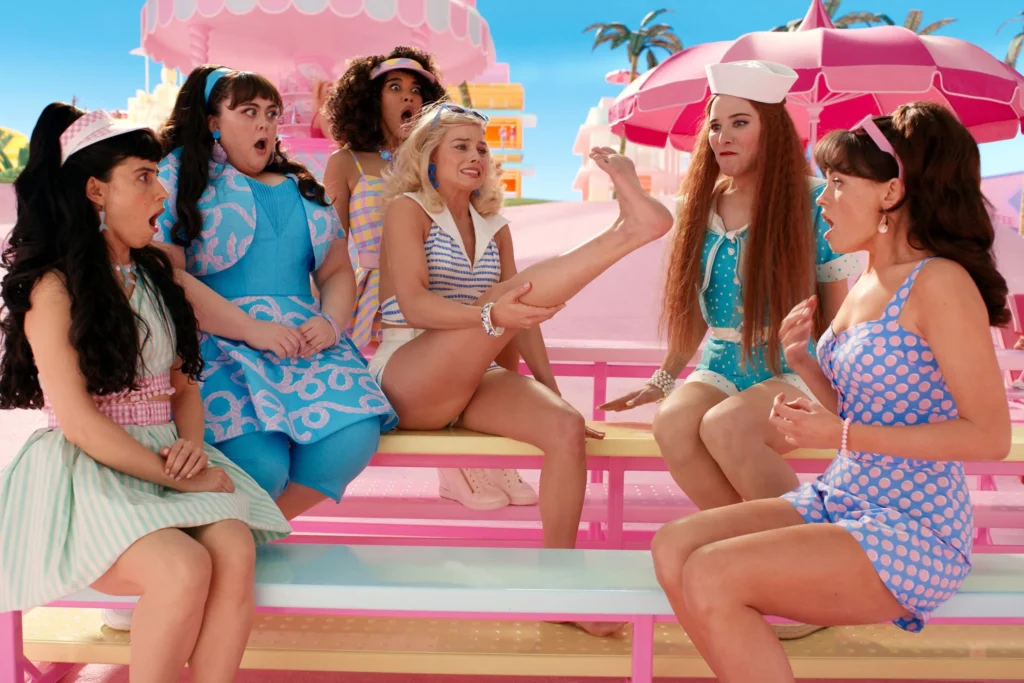 The Barbie movie kicks into gear when we join classic Barbie (Margot Robbie) as she travels through Barbie land greeting the various other Barbies. The actors do a great job playing characters who live in a perfect world where the actually government functions and hard work pays off. We meet President Barbie (Issa Rae), Doctor Barbie (Hari Nef), Senator Barbie (Sharon Rooney), and my second favorite character, Midge (Emerald Fennell).
The Kens were also great, most especially Simu Liu and Ryan Gosling, both of whom do a good job of selling their feud and fighting for Barbie's affection.
As the main Ken, Gosling drives the film's secondary plot, as he tries to escape the friend zone and start a relationship with Barbie, but fails woefully. This rejection perfectly sets up Ken for his demon arc, where he learns about the Patriarchy and turns Barbie's land upside down.
I love Dark humor. And so when thoughts of death and other weird things started haunting classic Barbie, I became very interested. With the help of weird Barbie (Kate McKinnon), classic Barbie and Ken travel to the real world to help her owner Gloria (America Ferrera) overcome depression. But when Barbie learns what the world is really like, she slips into a state of denial, which morphs into depression when she sees what Ken has done to Barbie's land.
While all this chaos is happening in Barbie land, we see it influences the real world by creating new weird toys for children. The Depression Barbie advert was a stroke of comedy genius, especially because her anxiety and panic attacks are somehow sold separately.
But sadly, it's short-lived.
After an inspiring speech by Gloria, we cut to the Disney conclusion where Barbie and friends save the other Barbies, and seize control of Barbie's land from the Kens. (Issa Rae was just wild throughout this movie).
However, experiencing the ups and downs of real life leaves a mark on classic Barbie, making it impossible for her to return to her old life. While the beginning of the movie sees Barbie actively denying reality, by the end, she finally chooses "the red pill" and embraces the uncertainties and imperfections of life. With the help of her creator Ruth Handler (Rhea Perlman), Barbie leaves the fantasy land for the real world where we see her on the path to becoming a real person.
I'm just happy that Barbie is honest with Ken before she leaves Barbie's land. It frees him from a vicious cycle of being a lovesick puppy and gives the poor guy a new outlook on life.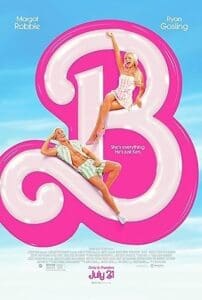 Movie title: Barbie Movie
Review
Barbie is a hilarious movie with many good & dedicated actors who effectively portray the Mattel toy characters. Like I said at the start, the movie also tells a pretty good story. However, the film's over-the-top silliness will try some audience's patience, which might turn them away from it. 
Pros
Good & Dedicated Actors 
Surprisingly Good Core Story
Good Ending 
Hilarious
Cons
Overall Ridiculous Plot 
Requires Patience