Note: All Amazon and Apple TV links on this post are affiliate links. If you buy anything on Amazon or Apple TV through the links on this post (not just items from this post), Amazon and/or Apple will pay me some coffee money (at no extra cost to you), which I promise to drink while creating more helpful content like this. All opinions on this site remain my own.
Where To Watch:
Under the guidance of his mentor Rocky Balboa, Heavyweight Champion Adonis Creed prepares for the showdown of his life. As he goes head to head against Victor Drago, the son of Russian boxer Ivan Drago, who murdered Adonis's Dad years back in a terrible fight.
Despite relying heavily on the Rocky Balbo franchise, Creed II distinguishes itself by expanding on the stories of its characters.
We see this in Creed's relationship with Bianca. As the two have grown not only as a couple, but as life partners who trust and respect each other's decisions (No matter how suicidal they may be). We also see this in boxing legend Rocky Balboa, who after all this time reunites with his estranged son Robert.
Seriously though, this beast of a man brought the pain for Adonis. I (along with everyone else in my theater) felt every punch and blow thrown. And although it was obvious Creed would win (which shouldn't be possible), they were times when I legit thought Adonis might die.
But If there's a character in Creed II that got the best development, it has to be Viktor Drago, who thanks to his final fight with Creed, gave us a good idea of what Batman vs Bane would look like in real life.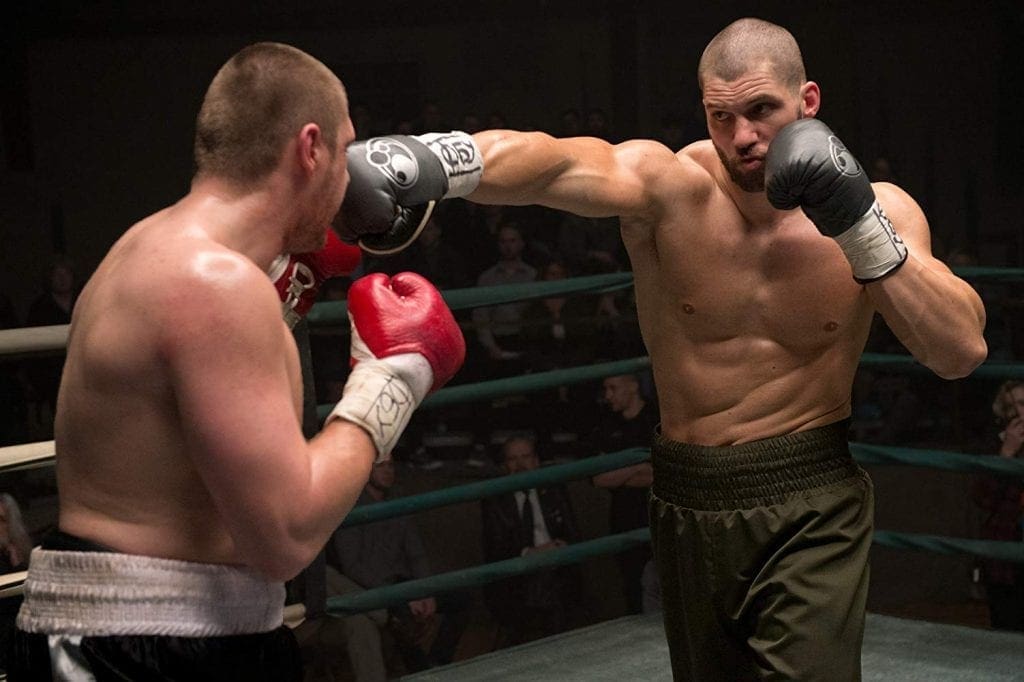 The best part of Viktor Drago however, wasn't just about seeing him try to break Creed's will. But rather seeing his own motivations for fighting.
Similar to Bane from DC comics, Viktor grew up in exile paying for the sins of his father. And during this period he trained to break the people that took everything from him, while channeling the hate and shame of his own mother and his entire country disowning him.
To quote Rocky, "Viktor grew up hating Creed."
But Adonis didn't just stand there and take it. Thanks to Rocky's Hellish training in the desert, Creed endured what I'm sure was the worst beating of his career until he brought Drago to his knees. Proving once again that he too is dangerous.
Speaking of Rocky, we get an amazing shot of the man who started it all, sitting outside the ring while Adonis and his crew celebrated his victory. This beautiful shot shows that Rocky's time in the sun is done. And the legacy is now in the hands of Adonis Creed. And thus giving the legendary fighter a graceful exit from the franchise.
Verdict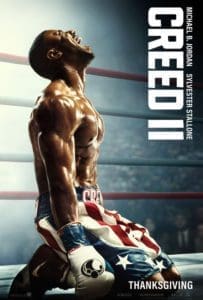 Summary
While the first Creed was much better, I do appreciate the nostalgia and characterization that Creed II brings to the table (especially in Drago's case). All in all, Creed II is a perfect end to an iconic Rocky franchise, but there's no way Warner Bros won't make a Creed III. (Let's hope they don't ruin it)
Pros
Amazing Characters 
Brutal fight scenes 
Great Acting
Cons
Main Character Plot Armour