Note: All Amazon and Apple TV links on this post are affiliate links. If you buy anything on Amazon or Apple TV through the links on this post (not just items from this post), Amazon and/or Apple will pay me some coffee money (at no extra cost to you), which I promise to drink while creating more helpful content like this. All opinions on this site remain my own.
Where to Watch:
Ghosted is an action romcom that sees Cole (Chris Evans), fall head over heels for an enigmatic girl named Sadie (Ana de Armas). But before they can go on a second date, Cole discovers Sadie is a secret agent, and the two are swept away on an international adventure to save the world.
As far as "turn off your brain and go with it" movies go, Ghosted is somewhere in the middle on that list. Sure the plot was thin, and the film gets cartoonish at some points. But Ghosted is also a hilarious romcom that definitely has its action-packed moments. To their credit, both Chris Evans and Ana de Armas really do their best in selling Ghosted's impossible story. Their on-screen chemistry was cute, and neither actor loses a beat in carrying over their past action experiences into the rom-com.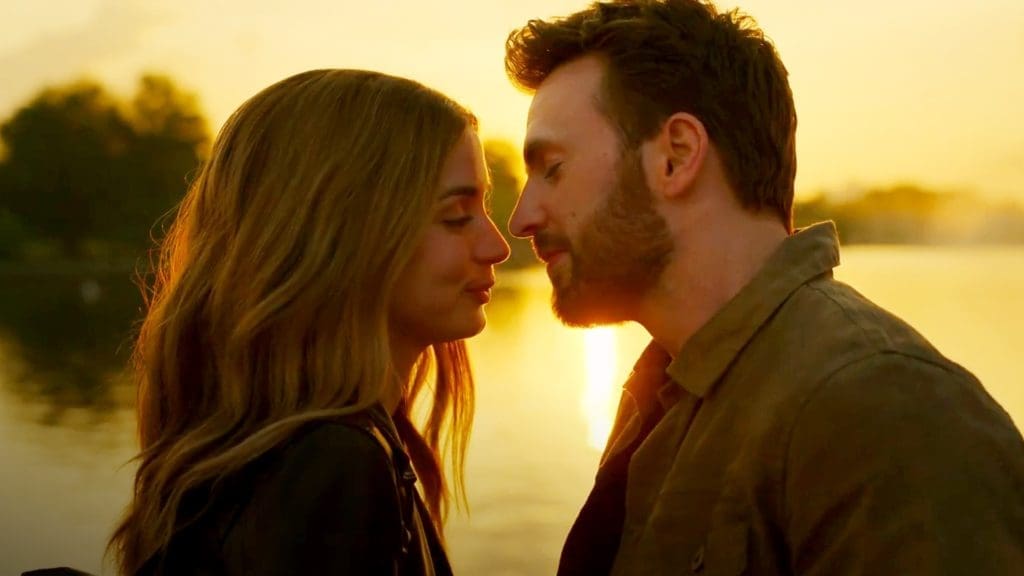 The rest of the film's cast wasn't bad either. I particularly enjoyed Lizze Broadway's performance as Cole's sister, as she perfectly captured the annoying sibling troupe. Other notable actors include Adrien Brody, who was both hilarious and intimidating as the French villain Lévêque, and his main henchman, Mike Moh, comes alive during the Movie's final action scene.
But what I enjoyed most about Ghosted was its random celebrity cameos. Chris Evans really did a good job in bringing along his Marvel buddies, and It was funny seeing Anthony Mackie (Falcon), Sebastian Stan (the Winter Soldier), and even Ryan Reynolds (Deadpool) popping up throughout the film.
Verdict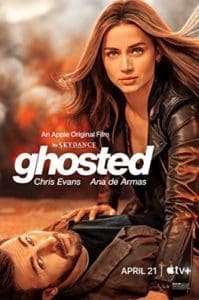 Review
Though it's far from a must watch, Ghosted is still an entertaining movie that uses humor and its talented cast to create a fun ride. Yes, the film's story is overstretched and predictable. But if you don't mind a good action romcom with a poor script, then ghosted is the perfect movie for the weekend.
Pros
Hilarious Movie
Decent Action
Good Acting
Cons
Paper Thin Plot
Predictable and Drawn-out Story