Note: All Amazon and Apple TV links on this post are affiliate links. If you buy anything on Amazon or Apple TV through the links on this post (not just items from this post), Amazon and/or Apple will pay me some coffee money (at no extra cost to you), which I promise to drink while creating more helpful content like this. All opinions on this site remain my own.
Where to Watch:
Despite still being in Theaters, Warner Bros has given Birds of Prey an early digital release. This comes after Universal and other studios also announced that some of their 2020 movie releases will be digitally available. Some of these movies include The Gentleman, The Invisible Man, The Hunt, Bloodshot, and Onward.
This is an effort to encourage people to stay at home and help curb the spread of the COVID-19 virus.
Most of these movies are now available on Amazon, Apple, and other streaming services. So if you're looking for something new to do while in self-isolation, you can try out these movies.
And please, Wash Your Hands.
On to the Review.
Birds of Prey sees The Joker's long time side-kick, Harley Quinn, leave him to become a villain in her own right. However, now that Harley no longer has The Joker's protection, everyone she has ever wronged is now coming for her head, including Roman Sions (A.K.A Black Mask).
Calling Birds of Prey a beautiful movie would be a savage understatement. Every scene in this eye-catching movie not only demands your attention but also looks for admiration.
And then there's Harley.
Not only did Margot Robbie master every bit of Harley Quinn, but she has also succeeded in making the character her own. She got the voice, skill, and the unique craziness of Dr. Harleen Quinzel.
Robbie also perfectly depicted Harley's signature acrobatic skills and showed us how the former psychologist has stayed alive in Gotham's underworld.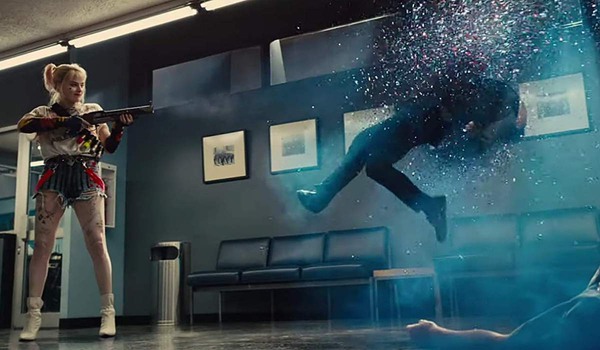 One thing you'll notice is that Birds of Prey has a very short story. However, the movie remedies this issue by making Harley the narrator, who then narrates the movie in a non-linear fashion. And this leads to some very interesting scenes, most of which show just how insane Harley Quinn can be.
But Harley is far from the only standout character in Birds of Prey.
Mary Elizabeth Winstead's Huntress and Jurnee Smollet's Black Canary were awesome. But then this brings me to Ewan McGregor's Black Mask, which was incredible. He and Chris Messina's Victor Zsasz brought the level of terror the movie needed. While watching the movie, you could see that both actors had fun playing these characters (which is disturbing considering what they do in the film, but I don't judge ).
But if there is one thing I can never forgive Birds of Prey for, it's reducing Cassandra Cain to a common pick-pocketer. And all I will say on the matter is, the directors should have given this character a different name, rather than besmirching the name of an epic DC comic character.
Verdict
Harley Quinn: Birds of Prey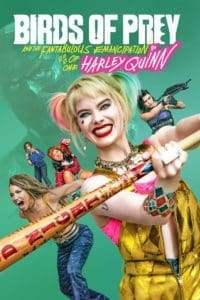 Movie title: Harley Quinn: Birds of Prey
Review
Birds of Prey is a beautiful movie that does justice to several DC Comics characters. Even with a very short story, the film is still entertaining and gives the best live-action depiction of Harley Quinn. Well done, DC.
P.S. If you loved Birds of Prey, then you definitely watch Harley Quinn: The Animated Series (It is amazing).
Pros
Excellent Acting
Amazing Visual Effects and Costumes
Incredible Action Scene
Cons
Weak Storyline
Non-linear Storytelling