Note: All Amazon and Apple TV links on this post are affiliate links. If you buy anything on Amazon or Apple TV through the links on this post (not just items from this post), Amazon and/or Apple will pay me some coffee money (at no extra cost to you), which I promise to drink while creating more helpful content like this. All opinions on this site remain my own.
Where to Watch:
I'm not going to lie, the best way to enjoy No Time to Die is to have kept up with the story until now. And that's why before seeing this movie, I re-watched all four previous Bond movies so I could put the final film into perspective, while also appreciating Daniel Craig's time as 007.
In many ways, No Time to Die isn't just "The New James Bond Movie," but a solid conclusion to the story the franchise started back in Casino Royale.
One best aspects of No time to Die is how the film features several factions, each after very different goals. And at the center of everything is Bond, whose love-life and personal vendettas have somehow gotten tangled up again with saving the world.
Though the movie pickups with Bond retired from her Majesty's Service, it also makes it clear that Spectre is far from done with the former Double O. Most especially since he captured their leader Ernst Blofeld. And so it's no surprise that while Bond visits the grave of his late love, Vesper, the shadowy organization blows up the grave and tries to kill him in one of the best action sequences of the movie.
Heck, Spectre even frames Bond's new love Madeleine Swann (Léa Seydoux), and makes it look like she had betrayed him just like Vesper in Casino Royale. And so in a heartbreaking scene, Bond breaks up with Madelene, in other to shield himself from another disappointing love affair.

But this doesn't hinder Spectre's plans.

In fact, the group doubles down. And after stealing a new and lethal virus that can target a specific person's DNA, they lure Bond into a trap to finish the job. However, just when Spectre is about achieving their vengeance, a new player in the person of Lyutsifer Safin (Rami Malek) steps in to exact his own revenge.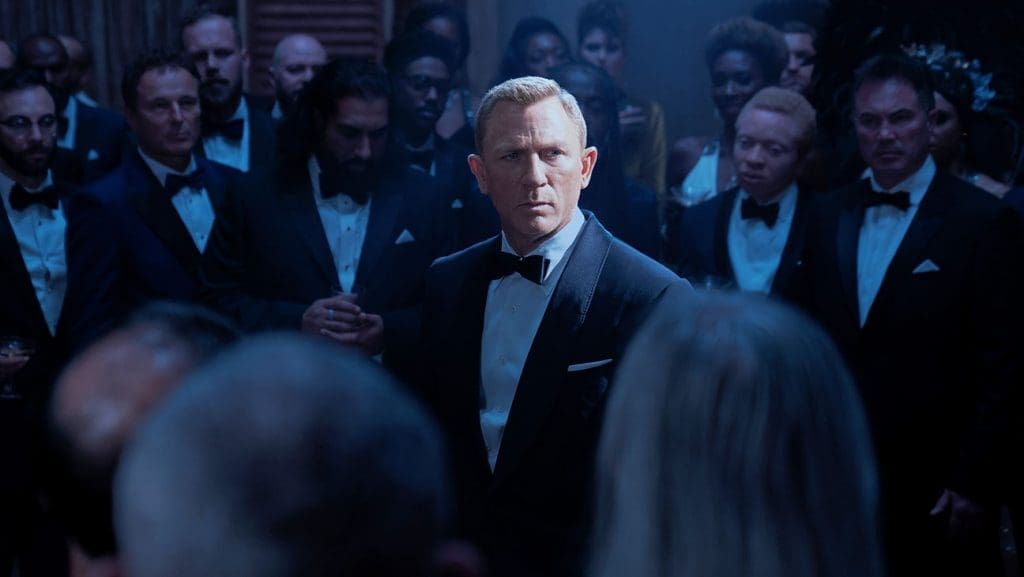 Once former agents of Spectre, Safin's family was wiped out by the shadow organization after a falling-out. But as the lone survivor of the attack, Safin swears vengeance. Fast forward to the present day and Safin gets his revenge by hijacking Spectre's plan to kill Bond to instead kill every member of Spectre.

Unfortunately, No Time to Die takes a dip in its storytelling after this epic scene. And in a twist that everyone saw coming, Safin reveals that he isn't content with just eradicating Spectre, and instead wants to sell the virus to the highest bidder. And to ensure Bond doesn't interfere with his grand plan, Safin kidnaps Madelene and Bond's daughter, Mathilde.
Obviously, this plan doesn't work, and soon Bond, with the help of MI6 comes barrelling down on Safin's Island.

After setting up the stakes with its spy drama in the first two acts, No time To Die unleashes the flood Gates of incredible actions scenes in its third act. All of which were made better by the movie's supporting characters.
As expected, M (Ralph Fiennes), Q (Ben Whishaw), Moneypenny (Naomie Harris), and Tanner (Rory Kinnear) were all very good. However, two characters I must recognize are Nomi and Paloma.
As the new 007, Nomi (Lashana Lynch) was both capable and very resourceful. And her wit and banter with Bond are some of the best aspects of No Time to Die. Ana de Armas's Paloma was no different. And despite having limited screen time, she steals an entire portion of the movie with her brilliant fight scene.
Obviously, with this being a James Bond movie, No Time to Die ends with the good guys winning. But in a cruel twist, Safin infects Bond with a virus strain that's lethal to both Madelene and their child. And so to protect them, he stays back to ensure that a missile strike destroys all of Safin's work and dies.
Verdict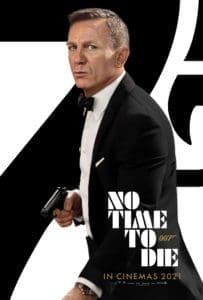 Movie title: Watch No Time to Die
Review
No time to die might fall into the trap of ridiculous storytelling towards the end, but this flaw didn't make the movie any less interesting.  I thoroughly enjoyed the movie's spy drama and action scenes. And I thought its cast was amazing.
Though the film properly concludes Bond's story, it also introduces new and interesting characters like Nomi and Paloma, both of whom I hope we see more off when amazon reboots the franchise.
Long story short, I loved James Bond: No Time to Die. And if you haven't seen it yet, I think you should definitely check it out. 
Pros
Excellent Acting
Great Action Scenes
Good Conclusion to Daniel Craig's James Bond