Note: All Amazon and Apple TV links on this post are affiliate links. If you buy anything on Amazon or Apple TV through the links on this post (not just items from this post), Amazon and/or Apple will pay me some coffee money (at no extra cost to you), which I promise to drink while creating more helpful content like this. All opinions on this site remain my own.
Where To Watch:
As the old saying goes, "Do not judge a book by its cover." And so I plead with you to not judge Solitary by its opening scene. Though the film makes a lot of mistakes, trust me when I say it gets better over time.
'Solitary' is a contained sci-fi movie that sees Isaac Havelock (Johnny Sachon), wakes up to find that he's one of many prisoners sent to space to form the Earth's first colony.
However, Havelock soon realizes that he's not alone, as he's greeted by his mysterious cellmate Alana Skill (Lottie Tolhurst). Together, both Alana and Havelock attempt to understand what happened and plot a course back home.
The Bad
They are so many aspects of Solitary I wish didn't make the final cut of the movie. The entire film would have much better if many of the political scenes and the character's backstories were cut out.
Not only were these scenes poorly executed, but most of them were completely unnecessary. And their addition to the movie only hurt moments that were already well built up.
But the worst of them was Solitary's Opening. The entire scene was a mix of terrible writing and even worse execution. And the action portion was awful. Had the movie picked from where we first see Havelock wake up in the space pod, Solitary would have been so much better.
The Good
When it comes to space, Solitary is at its best. Despite having a small budget, the movie uses fantastic visual effects to bring the Earth and the celestial bodies to life.
But while the film's incredible visual effects draw you into this world, it is its characters that keep you engaged.
While the movie is predictable, the best way to describe Solitary would be as a sci-fi mystery. Each aspect of its story ends up creating more questions than answers, and the film does a good job of setting up certain reveals (it's just what comes after that ruins it).
A good portion of the Solitary is told from Isaac Havelock's perspective. However, when he wakes up in the space pod, he discovers he has no memory about the past couple of days.
Due to his temporary memory loss, Havelock has no choice but to trust his cellmate Alanna Skill. But as he learns the facts surrounding his capture, Havelock soon realizes that Alana's words are anything but true.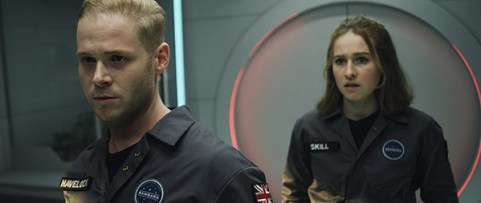 However, Alana's sanity is far from the only threat Havelock faces in space.
Throughout the movie, Havelock and Alana work with ground control to return to Earth. But it soon becomes obvious that ground control was never trying to rescue them, but were trying to ensure that the prisoners remain in space until they expire.
Though we all saw it coming, I actually liked this aspect of solitary. And I thought ending the movie just before we find out Havelock's final fate was a nice touch. But this moment would have been better if Solitary wasn't bogged down with unnecessary plot points and terrible action.
Verdict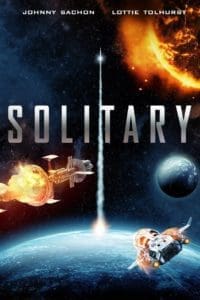 Review
While they are several aspects Solitary could do without, the movie succeeds in delivering an entertaining space adventure. However, this is mostly thanks to Johnny Sachon and Lottie Tolhurst, who carry the film on their shoulders.
Pros
Beautiful Visual Effects
Good Acting
Interesting Story
Cons
Terrible Opening 
Poor Action Scenes 
Poorly Executed Storyline