Note: All Amazon and Apple TV links on this post are affiliate links. If you buy anything on Amazon or Apple TV through the links on this post (not just items from this post), Amazon and/or Apple will pay me some coffee money (at no extra cost to you), which I promise to drink while creating more helpful content like this. All opinions on this site remain my own.
Where To Watch:
Before we get into the review, allow me to answer the one question I guess most of you have.
Is Terminator: Dark Fate Worth Watching?
Short answer: Yes.
Long answer: Read The Review.
Terminator Dark Fate does what most Terminator fans must have done by now. It pretends the last three Movies never happened.
The Movie picks its story up right after Terminator 2 and sees a Rev 9 Terminator hunting Dani Ramos.
Dani's survival depends on her joining forces with two warriors: Grace (Mackenzie Davis), an enhanced super-soldier from the future, and a battle-hardened Sarah Connor (Linda Hamilton).
But if you don't remember the events of Judgment Day, don't fret, Dark Fate gives a quick recap of the past before picking up with the present day.
Now, if you love Action Movies, you will love this film. It's astonishing how entertaining Dark Fate becomes once the Action kicks off. The Movie holds nothing in this department and delivers some awe-inspiring Action shots (even though the logic doesn't always add up).
However, it was the acting and skill of Gabriel Luna (who stars as the New Rev 9 Terminator), that brought most of those scenes to life.
This guy not only brought the skill and tactical prowess expected of a Terminator but also injected much-needed charm and humor into the character.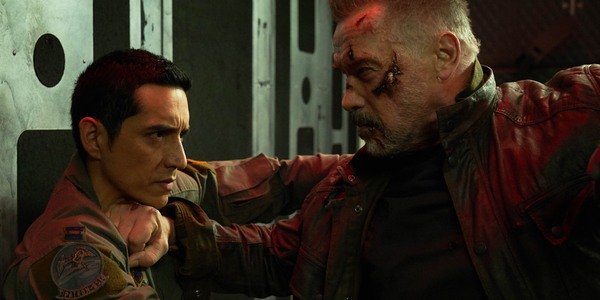 Luna's presence is rivaled only by Mackenzie Davis, who plays the tech-enhanced human, Grace. And the main man himself, Arnold Schwarzenegger.
But besides a two-hour Action-packed ride, Dark Fate doesn't offer much else. But this isn't from lack of trying.
The Movie tries its best to create a sense of nostalgia by recreating many scenes from Terminator 2. But it wasn't enough to restore the lost goodwill. And this is because no one in 2019 asked for a new Terminator film.
I think it's time Hollywood move on to something else (Especially After Dark Fates' Poor Performance).
Verdict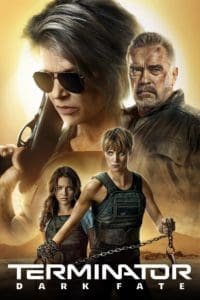 Movie title: Terminator: Dark Fate
Review
Terminator Dark Fate is a good action movie that tries to remind fans of the glorious days of the Terminator franchise. And while it's not enough to restore interest in the Terminator franchise, it does make Dark Fate Worth checking out.
Pros
Decent Action Scenes
Great Acting