Note: All Amazon and Apple TV links on this post are affiliate links. If you buy anything on Amazon or Apple TV through the links on this post (not just items from this post), Amazon and/or Apple will pay me some coffee money (at no extra cost to you), which I promise to drink while creating more helpful content like this. All opinions on this site remain my own.
Where To Watch:
The Harder They Fall is an action-packed Black Western that sees Nat Love (Johnathan Majors) reform his gang of outlaws to seek revenge on crime boss Rufus Black (Idris Elba).

Though the story itself is fictional, all of the movie's characters are based on real people who existed during the wild west. At Netflix's 2021 Tudum event, the movie's director Jeymes Samuel explained that his aim was to show that infamous black people also existed during this Cowboy era.

But with all that said, at its heart, The Harder They Fall is really a revenge story.

After a dark opening, the movie kicks off with Nat Love hunting the remnants of Rufus Buck's Gang. But despite killing off every single person who assisted Rufus Buck in murdering his parents, we find out Nat cannot touch Rufus himself, because the criminal was on his way to federal prison.
However, when word reaches Nat that Rufus is getting out of prison, the outlaw seizes the opportunity to get even with the man who ruined his life.
As expected of any western film, The Harder They Fall is both action-packed and bloody. However, what really drew me into this black cowboy epic was the exceptional acting of the movie's all-star cast.
Everyone was Amazing. But I can't say I was too surprised.
I mean a movie starring Regina King, Johnathan Majors, and Idris Elba can rarely go wrong. But when you also add Zazie Beetz, Delroy Lindo, and even Edi Gathegi into the mix, then you know have a slam dunk film.
Other notable performances include R. J Cyler as Jim Beckwourth and Danielle Deadwyler as Cuffee. However, I really want to appreciate Lakeith Stanfield's performance as Cherokee Bill. This man was essentially the movie's angel death, as every time he was on screen, you knew someone was going to die or get seriously injured.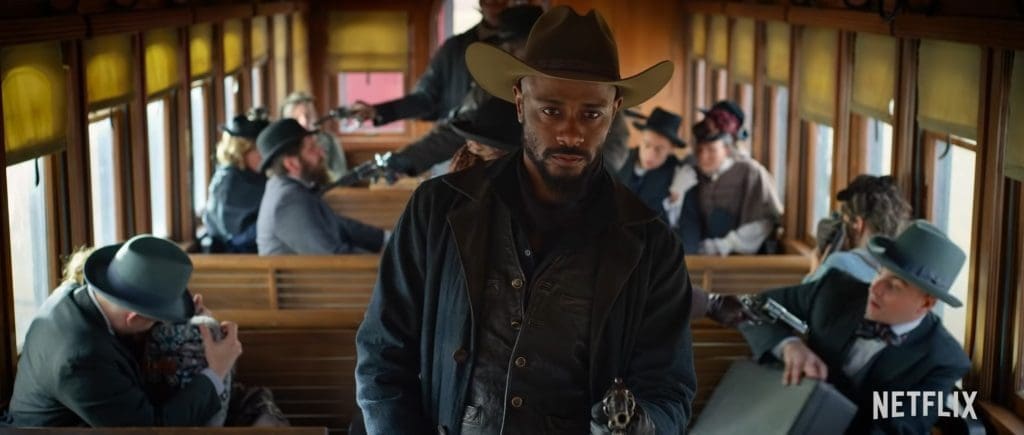 He never played fair. And Stanfield, being the incredible actor that he is, brilliantly uses his facial expressions to subtly show the dark side of the character.
The Harder They Fall's soundtrack is another amazing aspect of the film. Written by both Jeymes Samuel and the legend himself Jay Z, each song perfectly matched each scene and helped me properly sink into this old world filled with new characters.
I guess my only issue with The Harder They Fall is its final scene. It felt like its only purpose was to leave the door open for a sequel. However, if you ask me The Harder They Fall already had a great ending.
Verdict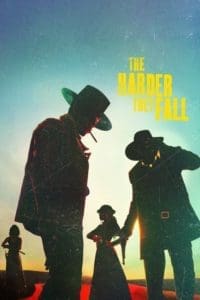 Movie title: The Harder They Fall
Review
The Harder They Fall is a proper revenge movie that captures your attention with its simple story and brutal action scenes. However, what will keep you glued to the screen are its great characters and incredible soundtrack. The movie was amazing, and it was all thanks to its talented cast of actors. 
Pros
Great Cast of Actors
Good Action & Combat Scenes 
Simple Revenge Story
Satisfying Story Payoff  
Cons
Unnecessary Setup For a Sequel