Note: All Amazon and Apple TV links on this post are affiliate links. If you buy anything on Amazon or Apple TV through the links on this post (not just items from this post), Amazon and/or Apple will pay me some coffee money (at no extra cost to you), which I promise to drink while creating more helpful content like this. All opinions on this site remain my own.
Where to Watch:
A pimp, a prostitute, and a drug dealer walk into a bar and learn that the government is brainwashing black folks and slowly turning them into white people. That, my dear friends, is the plot of They Cloned Tyrone, a hilarious, sci-fi mystery, that sees our three main characters trying to figure out what's happening in their rundown town of The Glenn.
It surprised me to find that Jordan Peele didn't direct this movie, as the New Netflix film shares a lot of disturbing similarities with movies like Us, and Get Out.
Ironically, They Cloned Tyrone, doesn't start with Tyrone, but with a drug dealer named Fontaine (John Boyega), who gets gunned down in a clash with a rival dealer. But when local Pimp, Slick Charles (Jamie Foxx) and lady of the Night, Yo-Yo (Teyonah Parris) see Fontaine alive the next day, the trio soon finds themselves on the trail of a government conspiracy.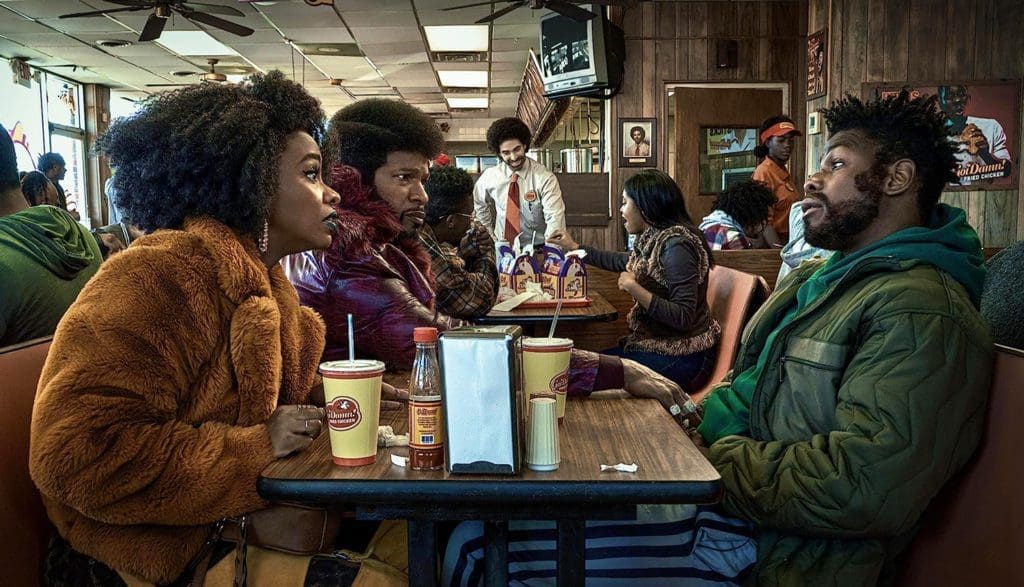 With a cast as strong as John Boyega, Jamie Foxx, and Teyonah Parris, They Cloned Tyrone has nothing short of excellent acting. This film is funny as hell and balances its humor with several disturbing moments of sci-fi mystery. Kiefer Sutherland is also in this, and Mr. Jack Bauer does a fantastic job of playing the menacing head of security, Mr. Nixon.
The extent the film goes to hide when & where it takes place is ridiculous, with various background hints conflicting and throwing the audience off. But the best part of the movie was its layered commentary about systemic racism in American society, and love the way the movie integrates it into its story.
Verdict
They Cloned Tyrone Review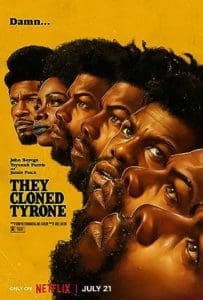 Movie title: They Cloned Tyrone
Summary
They Cloned Tyrone is a well-written sci-fi mystery, and that's well-acted by its outstanding cast of actors. (Most especially John Boyega. He killed it). As I said, the movie is hilarious, and I appreciated the intelligent way the film communicates its message to the audience.
I highly recommend the film, so Please check out the movie if you haven't seen it, because its really good.
P.S.: If you're confused by the title, wait until the end credit scene, where the movie delivers the perfect ending.
Pros
Hilarious 
Excellent Acting 
Excellent Story Telling 
Great Plot & Story 
Cons
There's No Reason to Skip This Movie