Note: All Amazon and Apple TV links on this post are affiliate links. If you buy anything on Amazon or Apple TV through the links on this post (not just items from this post), Amazon and/or Apple will pay me some coffee money (at no extra cost to you), which I promise to drink while creating more helpful content like this. All opinions on this site remain my own.
Where to Watch:
You Should Have Left, follows retired accountant Theo Conroy, who rents a secluded countryside house to spend more time with his wife and young daughter. But when strange events start happening, Theo soon realizes the house's real purpose.
The strongest aspect of You Should Have Left, is the haunted house itself. I love the idea that the house immediately looks for new victims after it concludes with its current guests.
This house actually promotes itself to specific people online, so they can rent it and fall into its hands. And given it's an online rental, the house probably uses enticing things like lower prices to lure unsuspecting people.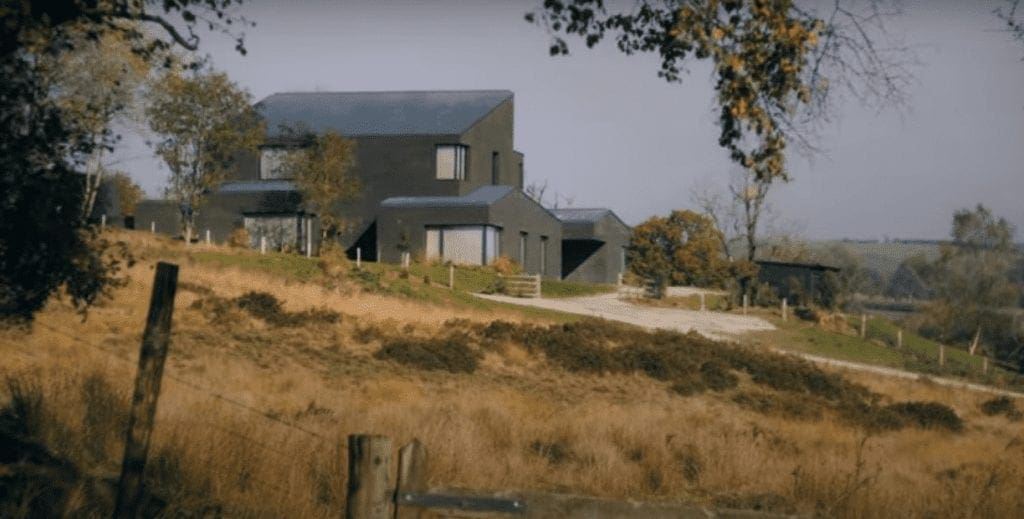 Another concept I found interesting is how the movie suggests that this is not an isolated event. Towards the end of the film, we meet the house's owner, Steller. And he reveals that they are several houses like this one around the world which he uses to punish sinful people.
However, rather than expand on this terrifying concept, the film centers its attention on the drama around Theo's marriage. And in doing so, this horror movie turns into a very predictable drama.
In fact, as the movie progresses, we soon discover that the entire film centers around Theo's previous marriage, which ended in a suicide.
And even without telling you, I'm sure you already suspect that Theo had something to do with his late wife's death.
But what's worse is how the movie ends without answering several important questions.
We're left wondering Why are the house's lights always on? Or if the house is a prison for people who've committed heinous acts, then why is leaving an option? Or, more importantly, Who wrote the second note in Theo's diary?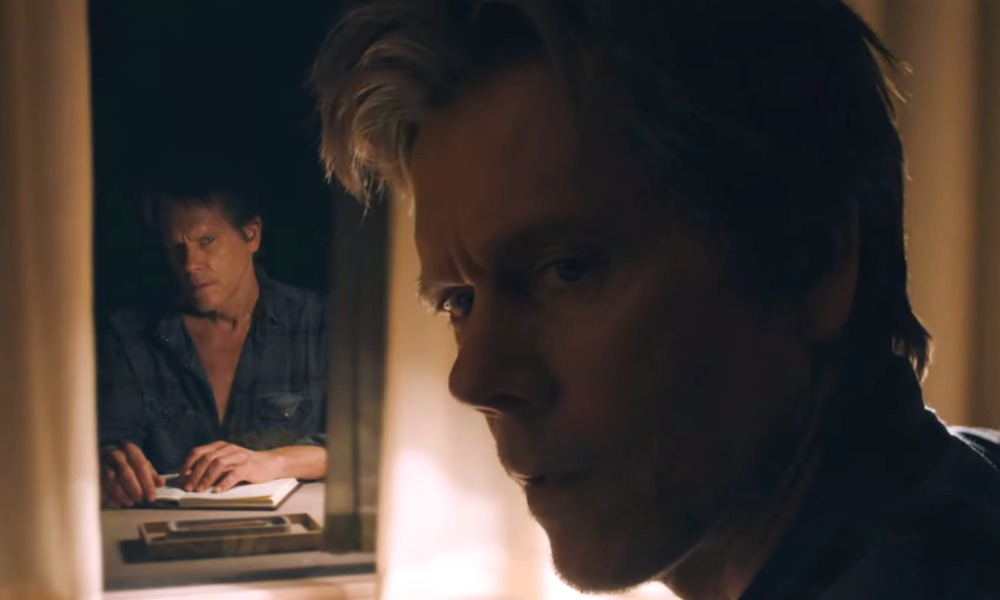 The best explanation You Should Have Left gives, is a rushed final sequence, that only raises more questions. And is if that wasn't bad enough, the movie tries to end with a plot twist, that is so predictable that I'm sure 99% you will see it coming.
Verdict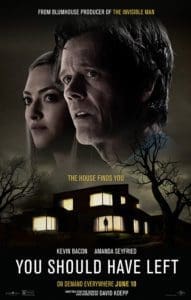 Movie title: You Should Have Left
Review
While the movie plays with an exciting horror concept, the major problem that haunts You Should Have Left is poor execution.
In all honesty, The film would have been better if it had spent more time unraveling the mystery behind Steller. And less time in trying to get us to care about Theo's married life.
But that's just my opinion.
Cons
Predictable 
Rushed Ending
Leaves Several Plot Points Unanswered