Note: All Amazon and Apple TV links on this post are affiliate links. If you buy anything on Amazon or Apple TV through the links on this post (not just items from this post), Amazon and/or Apple will pay me some coffee money (at no extra cost to you), which I promise to drink while creating more helpful content like this. All opinions on this site remain my own.
Where To Watch:
Black Mirror is a science fiction series that explores the sometimes dark and unexpected consequences of new technology integrated into daily life.
Set in the near future, the series presents a different stand-alone story in each episode. Thus giving each episode a different tone, cast of characters, and varying genres.
Black Mirror continues to impress, with the 4th season giving us six mind-blowing stories. The season focuses on the mishaps of technology in dating, online gaming, family surveillance, and to some extent medicine.
And while it's not as jaw-dropping as season three, some episodes rely on older concepts seen in earlier seasons.
So without spoiling too much let's get into it.
The first episode (titled, USS Callister) picks up with the life of Robert Daly. Co-founder of a multiplayer online gaming company. By day, this gifted programmer suffers social awkwardness at his workplace. But by night he hosts his own private virtual reality universe where everyone loves him.
But when the new intern, Nanette Cole ends up in Daly's game, she discovers the disturbing truth of his virtual universe.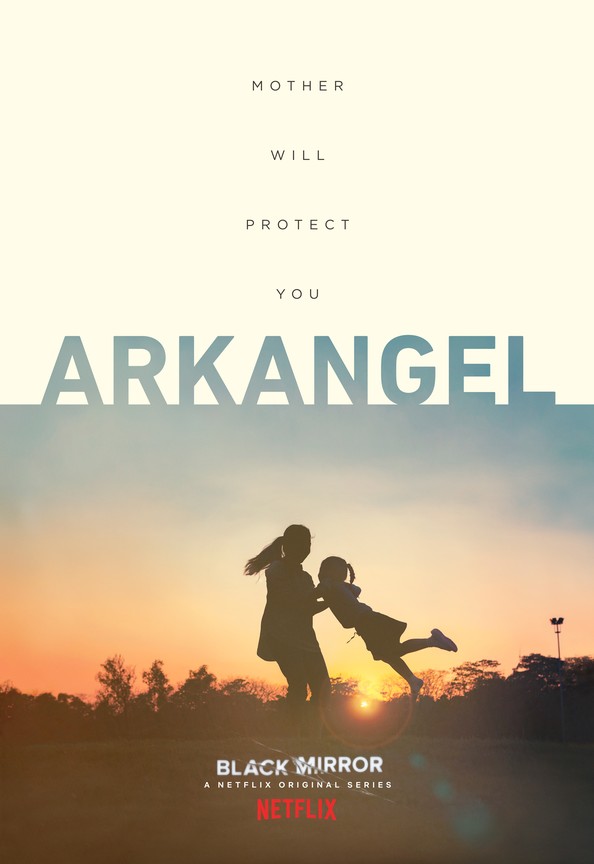 "Arkangel" (episode 2) follows the sad story of a mother, who after nearly losing her daughter signs up for the Arkangel program.
The program allows parents to track and watch their children, and also provides the choice to censor disturbing images or sounds.
But when this loving mother transitions to an overprotective one, how will her teenage daughter react.
"Crocodile" (episode 3) embodies the old saying "Good intentions pave the road to hell". In a future where memories are viewed using a Recaller Device, Mia scrambles to hide a dark secret and protect her now flourishing life and family. But to what extent is she willing to go.
"Hang the DJ"(episode 4) falls into the rare category of hopeful episodes on Black Mirror (don't believe me… check out the last two episodes).
It follows Frank and Amy, two people matched into multiple trial relationships by a dating app called Coach. The Coach dictates the length of the relationship and then uses the data from these trials to pick an ultimate match for its user.
But after a series of terrible matches, the duo soon questions the app's logic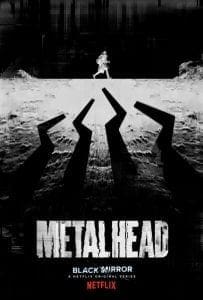 "Metalhead"(episode 5) and "Black Museum" (episode 6) possess simple and direct plots lines, with "MetalHead" being the weakest episode this season. However, this doesn't stop Black Mirror from depicting a hopeless world.
In Metalhead", we see a post-apocalyptic world where scavengers flee for their lives from a ruthless robotic threat called "dogs".
"Black Museum" on the other hand is a unique episode, that tells three sad but disturbing stories of criminal artifacts in a museum.
Verdict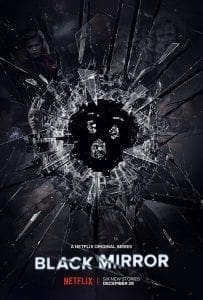 Name: Black Mirror(Season 4)
Review
The 4th season of Black Mirror left the world brighter than its predecessors, with episodes like "USS Callister "and "Hang the DJ" ending in a hopeful tone. While episodes like "crocodile", questioned my faith in humanity. However, in the end, it was "black museum" that stood out of the bunch for me, due to its satisfying ending.
Pros
Incredible Storytelling
Amazing Episodes
Great Cast
Cons
Most Episodes Have a Disturbing Plot