Note: All Amazon and Apple TV links on this post are affiliate links. If you buy anything on Amazon or Apple TV through the links on this post (not just items from this post), Amazon and/or Apple will pay me some coffee money (at no extra cost to you), which I promise to drink while creating more helpful content like this. All opinions on this site remain my own.
Where to Watch:
Last week saw the end of Marvel's first big-budget series, WandaVision. And while I loved the show as a whole, like most of you, I was also kind of disappointed with the series finale.
Not only did we get trolled by the Quicksilver reveal, but the conclusion to the Westview storyline only gets more disturbing the more you think about it.
Personally, I feel the show was at its best when it focused on Wanda's horrible experience with personal loss and grief. And after seeing the MCU series again, I believe that this was always its true story.
WandaVision's True Story – A Raging Battle With Personal Loss and Grief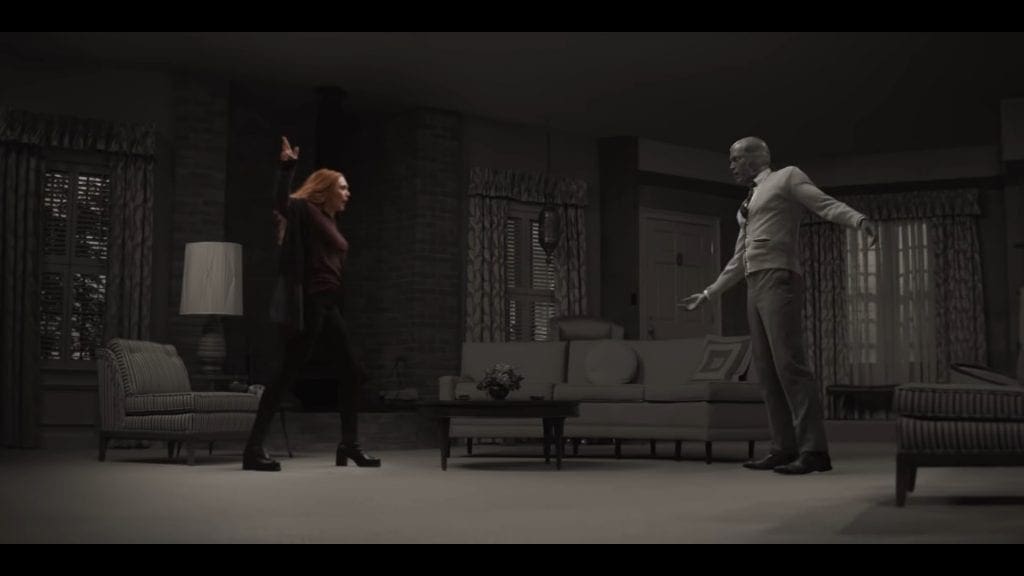 I believe in giving credit where credit is due, and when it came to exploring Wanda's traumatic experience with death, WandaVision was on fire.
Over nine episodes, the series basically retold and expanded Wanda's origins in the Marvel Cinematic Universe. And with each episode, we slowly discovered how much Wanda's tragic history influenced the WestView Hex.
However, the high point of this journey came in episode eight (my favorite), where thanks to the schemes of Kathryn Hahn's fantastic Agatha Harkness, we took a dive into Wanda's childhood and got a clearer picture of her inner struggle.
The best part of this mystical therapy session was seeing a young Wanda watching old American sitcoms with her family. This memory was no doubt the last time Wanda felt safe. And it perfectly explained why she based the Westview hex on popular sitcoms across the years.
From Bewitched to Family Matters and Malcolm in the Middle, all Wanda ever wanted was to go back to a simpler time in her life. A time where she was surrounded by the people she loved most.
But as touching as this moment was, Wanda's life is soon turned upside down when an explosion kills both her parents. And this tragic event kick starts her terrible experience with death in The MCU. Soon, her brother Pietro passes in Age of Ultron. And not long after, Wanda has to watch the love of her life, Vision, die in Infinity War (twice).
All this leads to a tipping point, where Wanda uses her augmented powers to bring back Vision and recreate the family she never had but always wanted. And this was her way of dealing with decades of repressed rage, loneliness, and sadness.
But while I understand why Wanda creates her faux world, how she accomplished it is one of the biggest issues I have with the series finale. And something I felt the show could have easily fixed.
Disappointments
Leaving the Ralph Bohner joke aside, the biggest problem I have with WandaVision is that they were no consequences for Wanda's actions.
Wanda kidnapped an entire town and turned them into her puppets. And while she wasn't aware of the constant torture that came with the spell, she still knowingly brainwashed and forced the residents of Westview (and their children) to act as various characters in her dream world.
What makes this even worse is how the show tries to paint Wanda, releasing everyone as a great sacrifice. But the truth is, even after the series's events, Wanda could literally go anywhere in the world and recreate her family again.
So what did she really sacrifice?
I mean, the least she could have done was wipe their memories so that these poor people wouldn't have to live the rest of their lives remembering the trauma from her control. But no, the series ends with Wanda passing her regrets through Monica and then leaving Westview.
Speaking of Monica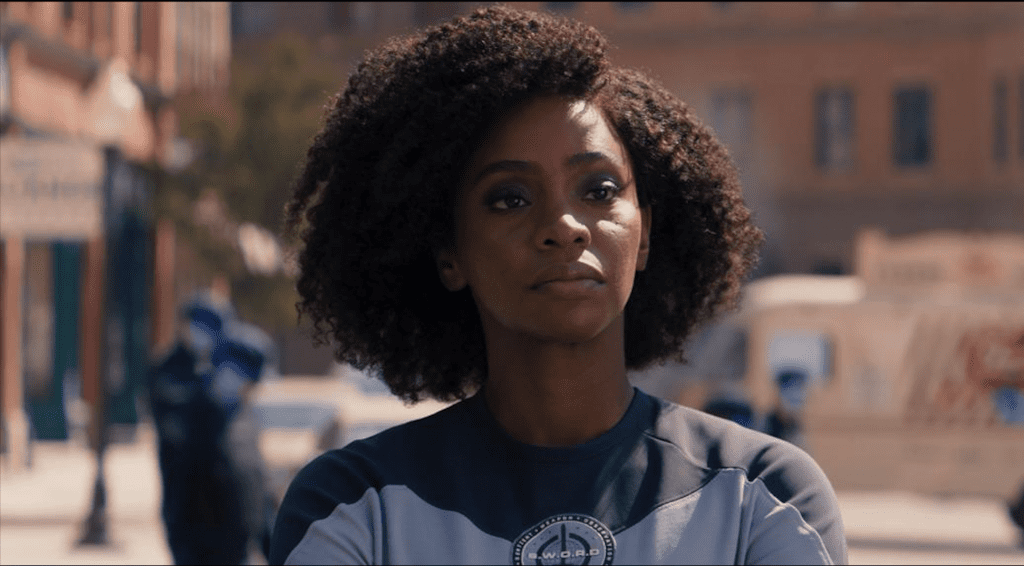 After spending the entire season building her up as a character who understood Wanda's pain, I expected Monica to play an important role in saving Wanda from either herself or from Agatha Harkness.
Instead, the series finale completely wastes this buildup and reduces Monica to a bullet shield for Wanda's super-powered twins, who could perfectly defend themselves.
Also, who opens fire on children? That entire storyline with Hayward was unnecessary. And it felt like the show was just looking for a quick way to conclude the storylines of everyone attached to the Sword organization.
Verdict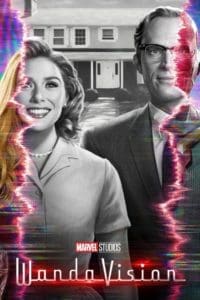 Review
When it focused solely on its true story, WandaVision was a masterpiece. Over nine weeks, the show took us through Wanda's heartbreaking journey in the Marvel Cinematic Universe and made her internal pain and struggle more relatable. But despite this amazing work, the series neglects to pay as much attention to its secondary storyline, and this leads to WandaVision ultimately failing to deliver a compelling conclusion to its already captivating story.
Pros
Excellent Acting 
Amazing Core Storyline
Great Character Development 
Cons
Lackluster Ending 
Annoying Joke