Note: All Amazon and Apple TV links on this post are affiliate links. If you buy anything on Amazon or Apple TV through the links on this post (not just items from this post), Amazon and/or Apple will pay me some coffee money (at no extra cost to you), which I promise to drink while creating more helpful content like this. All opinions on this site remain my own.
Where to Watch:
I don't normally do weekly reviews because I'm probably the slowest writer on earth, but damn, House of the Dragon episode one was a fantastic return to our favorite dragon world of Westeros.
Set 176 years before Game of thrones (before Daenerys Stormborn), House of the Dragon follows the story and the events that lead to the Tragic Targaryen civil war known as the Dance of Dragons.
House of the Dragon, Episode 1 (The Heirs of the Dragon), kicks off with an amazing prologue that brilliantly establishes the political system of the time and partially sets the stage for the disasters coming for House Targaryen.
In many ways, women are shortchanged during this time of the Targaryen empire, and the succession to the iron kingdom is solely in the hands of men. And so when king Jaehaerys Targaryen, calls for a Great council to pick the next king, few are surprised the council picks The king's grandson Viserys, as the new ruler, rather than the king's eldest grandchild Rhaenys.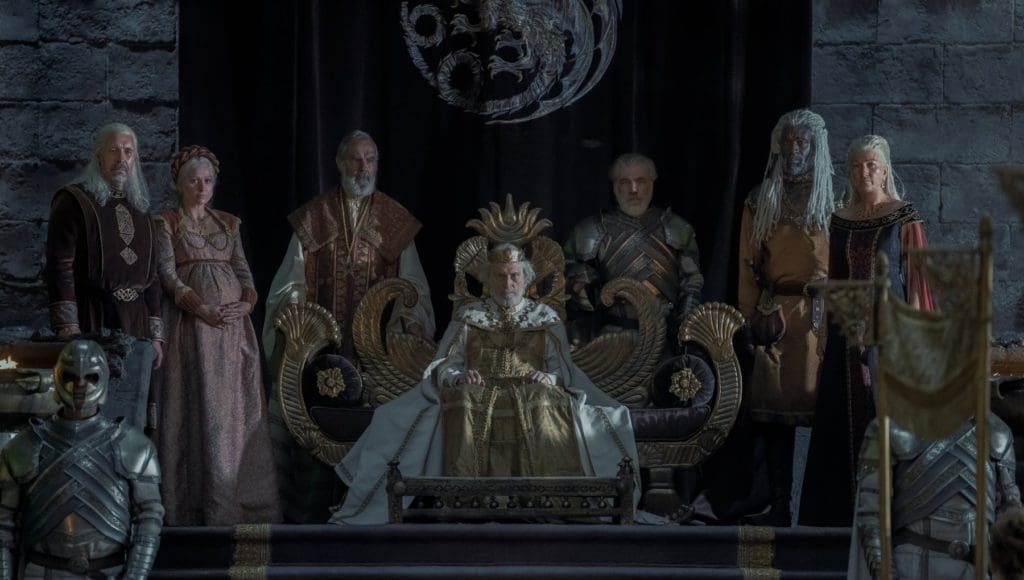 But aside from robbing women of their right to rule, this sole patriarchal system also increases the burden of producing a male heir. And the Targaryen queens are forced to carry pregnancy after pregnancy (regardless of their health) until their king has his crowned prince.
A perfect example of this happens at the start of the episode, where we see queen Aemma carrying her sixth pregnancy in five years. And when her final pregnancy proves difficult, the queen is forced to endure an Archaic C-section, that leaves both her & her son dead.
(Yeah, House of the Dragon gets dark too)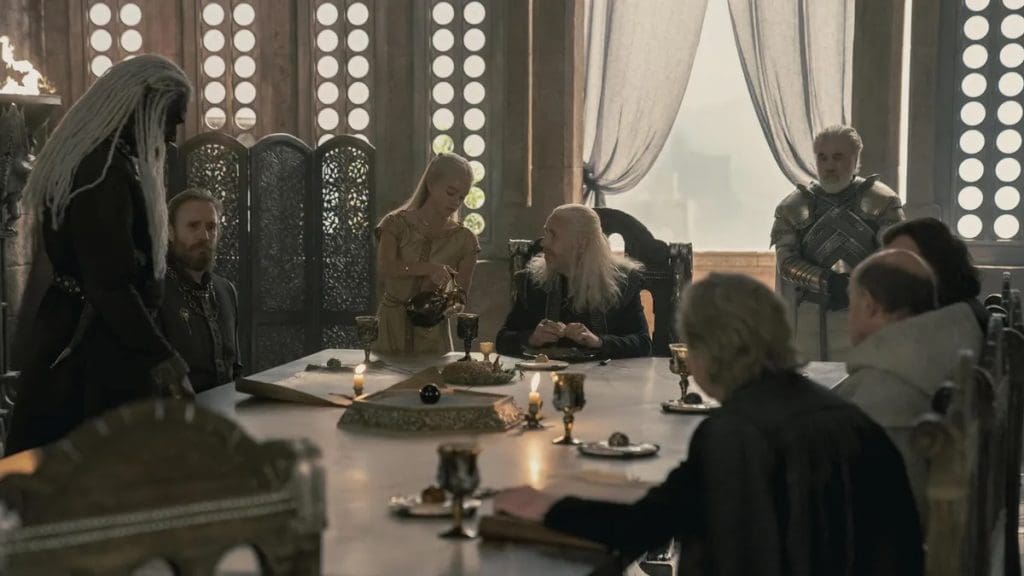 As you may have noticed, House of the Dragon is filled with many interesting and complex characters, each with their own motivations and goals, and episode one does a brilliant job of introducing the main players (or at least most of them).
First, we meet King Viserys Targaryen, whose decade-old reign has so far continued the peaceful term of his grandfather, King Jaehaerys. But while he is a good man, as king, Viserys cannot see potential problems on the horizon.
But we soon meet two central figures of this story, Princess Rhaenyra Targaryen and her best friend Alicent Hightower. Rhaenyra's relationship with Alicent was one of the few innocent moments of the episode, as it touched on how close both girls are.
Oh, how I have missed the politics, scheming, and clever jokes of the small council meetings. They were always one of my favorite aspects of the Game of Thrones series, and to my delight, House of the Dragon continues the tradition.
After the epic prologue, the show soon introduces King Viserys's small council, made up of Ser Otto Hightower (the hand of the king), Corlys Velaryon (master of ships), Grand Maester Mellos, Lord Strong (Master of laws), and, of course, Prince Daemon Targaryen. Matt Smith brings the most dangerous man in Westeros to life. Everything from Daemon's arrogance to his mischievousness and deadly sword skills was spot on, and I honestly couldn't imagine anyone else playing the character now.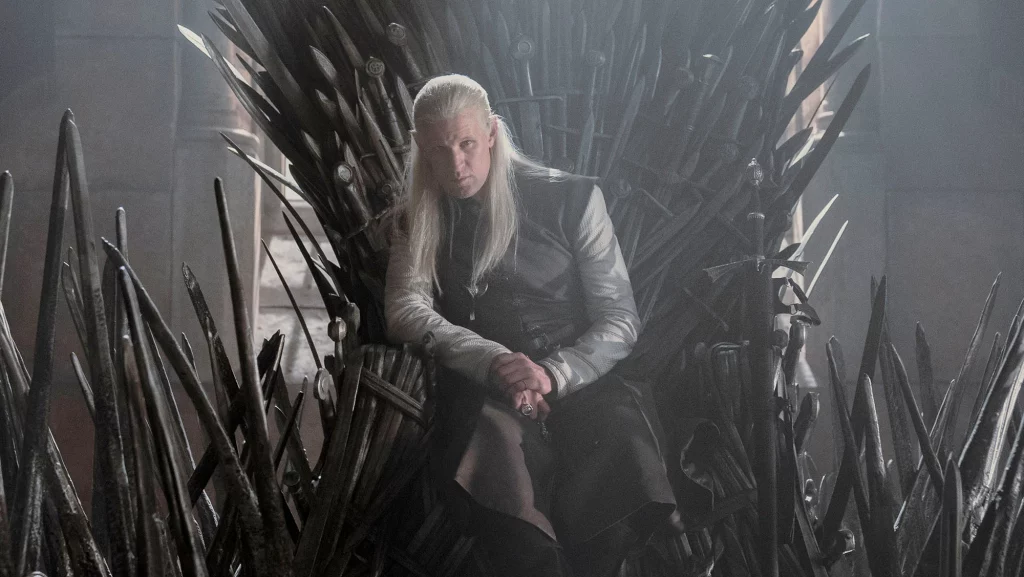 One of the many things that makes Daemon's character so interesting is his unique relationship with every character. While he distrusts Otto Hightower, he loves his brother Viserys. (Even though he causes him a lot of trouble.)
One of Daemon's better relationships is with his niece Rheanrya. I loved listening to them speak Valerian, as it highlighted how proud the Targaryens are of their ancestry.
After losing both her mother and brother, it was nice to see Daemon comforting Rheanrya, and trying to mend her relationship with her father. But in standard Daemon style, he then ruins everything with his "Heir for the day" comment and he earns himself a banishment from King's Landing.
With Daemon gone, Viserys chooses Rheanrya as his successor, and all the lords of Westeros come to swear their loyalty to the new heir. But not everyone is happy with this decision, and the show hints that Rheanrya's accession to Queen of Westeros is far from guaranteed.
My only real issue with House of The Dragon episode 1 comes with the prophecy of a song of ice and fire. Though I love the idea that every Targaryen king since Aegon I has been charged with the secret, the prophecy also reminds me too much of Game of Thrones Season 8. But I guess time will tell how this part of the story unfolds.
Verdict
Summary
House of the Dragon, Episode 1 is a brilliant return to Westeros. Much like Game of Thrones, the show immediately captures your attention with its strong opening, complex characters, and incredible storyline. From what I've seen, House of the Dragon promises to be an amazing retelling of the Dance of Dragons story, and I can't wait to see how the series plays out.
Comments Rating
( reviews)
Pros
Great Characters
Great Storytelling
Amazing Re-introduction