Note: All Amazon and Apple TV links on this post are affiliate links. If you buy anything on Amazon or Apple TV through the links on this post (not just items from this post), Amazon and/or Apple will pay me some coffee money (at no extra cost to you), which I promise to drink while creating more helpful content like this. All opinions on this site remain my own.
Where To Watch:
With The Snyder Cut, Godzilla vs. Kong, and Falcon & The Winter Soldier all coming out within the same month, it's been easy to miss out on other amazing films, and TV shows coming out in March. However, one particular show you should definitely watch right now is Amazon Prime's Invincible.
Invincible is an adult animated series that follows the story of Mark Grayson, a normal teenager whose father is the most powerful superhero on the planet. Shortly after his seventeenth birthday, Mark develops his powers, which puts him on a journey of self-discovery with his dad as his mentor.
I'll admit, the show's synopsis makes it look like another superhero origin story. But after bingeing all four episodes, I can assure you that Invincible is a way more interesting series than it looks. Below, you'll find five reasons why you should watch Amazon Prime's Invincible (right now).
5. A Compelling Murder Mystery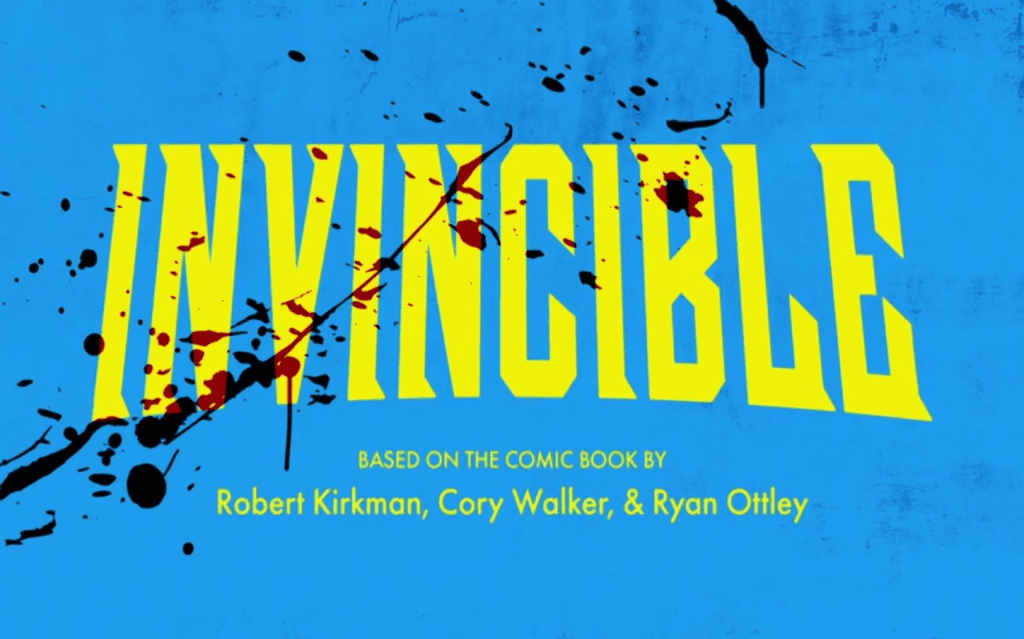 Invincible is one of those animations that starts innocent, childish, and predictable. But then, by the end of its first episode, the show drops its mask to reveal its more bloody and mysterious storyline.
Unlike most murder mysteries, Invincible flat-out shows us (in very graphic detail) the responsible party, wiping out an entire Superhero team in mere minutes.
And so the burning question haunting the series isn't who did it? But why they did it? And with each episode, the show drops subtle clues on what's actually going on within the Invincible universe and with its main characters, the Grayson family.
4. Great characters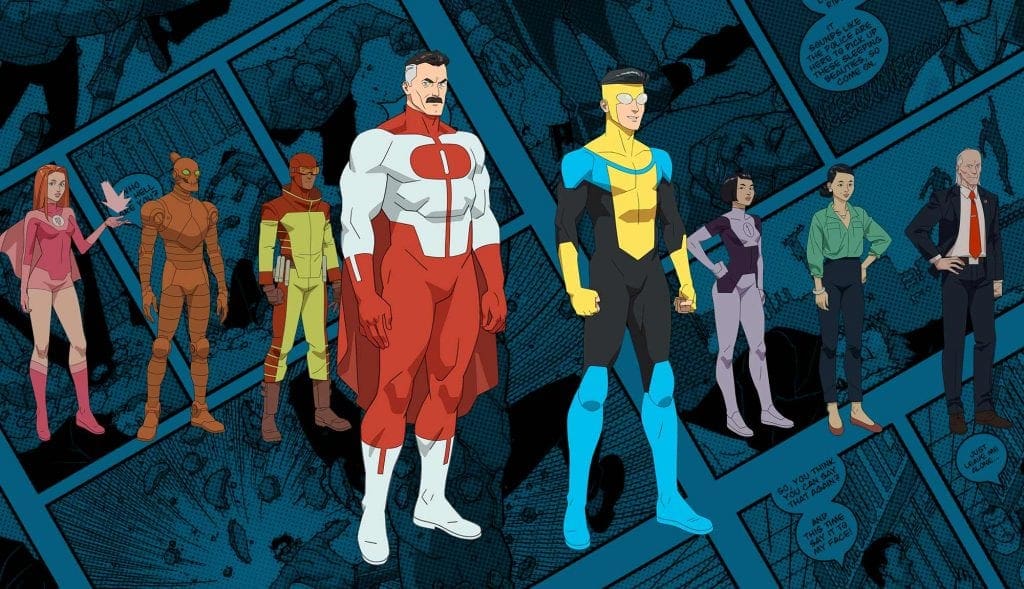 One of the best aspects of the Invincible animated series is its characters. While they are all heavily based on heroes and villains from both Marvel and DC, each one is well thought out and unique enough to be their own thing.
The show cleverly combines popular Superheroes and villains to form each character. And with every episode, we get to see them use their powers in more creative ways than their Marvel or DC counterparts.
One of my favorite heroes so far is Monster Girl. A fourteen-year-old girl who can transform into a green beast of rage at will. This is an awesome reimaging of Bruce Banner's Hulk. And seeing her pommel other heroes into the ground is just one of the many reasons you will enjoy this show.
But aside from the super-powered folks, Invincible also has many other capable characters who manage stand out even without superpowers. However, the best of them all is still Debbie Grayson (Sandra Oh), who's always there to pick up the pieces of her indestructible husband and son.
3. Interesting Side Stories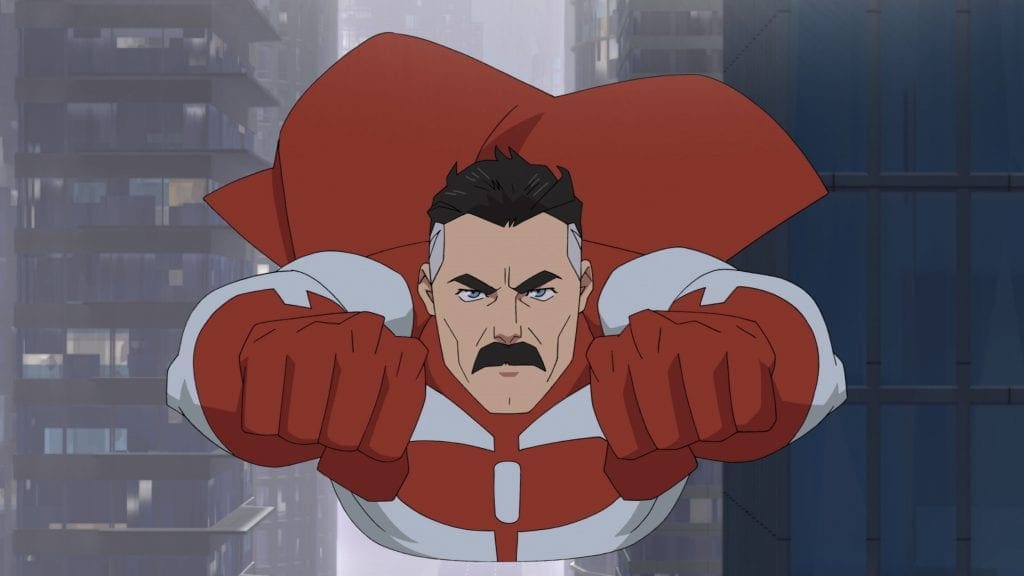 Though Invincible primarily focuses on Mark's gradual adjustment to his powers and new life, the show also has multiple interesting subplots going on in the background.
In just four episodes, the series not only got me invested in the love triangle forming between Mark and his classmates Amber and Eve, but it also left me desperately wanting to know more about the various alien races in the show. Most especially the Viltrumites.
While all these storylines might pointless at first, Invincible does a brilliant job of tying everything back to the murder mystery of episode one. And trying to figure out how all these stories are related is just part of the excitement of watching the show.
2. Incredible Action scenes
There's nothing like a proper fight scene in an animated series. And so far, I have been enjoying most of the action sequences in Invincible.
Every single fight in the show carries the very real consequence of death. And it's been amazing to see how creative each hero gets with their powers. Especially when placed in a proper life-or-death situation.
The show also tackles the trauma that comes with being a superhero and seeing so much death and loss. And over time, Mark slowly realizes that while they might have powers, Superheroes are far from being Invincible.
1. Amazing Soundtrack and Animation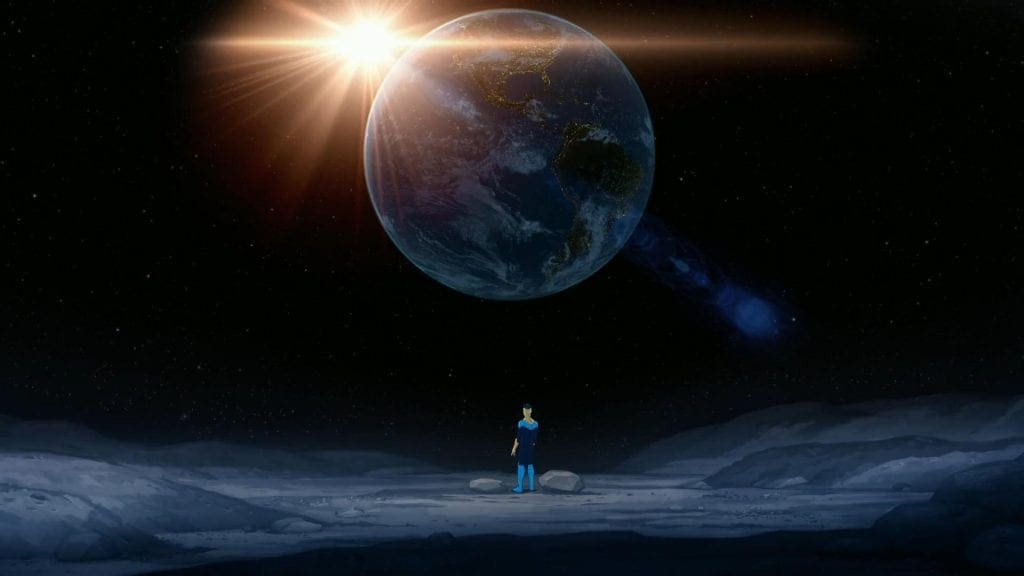 If you've followed this site long enough, then you'll know that I love a good soundtrack with my animations and shows. And so you can imagine how happy I was to hear the unique playlist of The Invincible TV series. Each song not only perfectly captured the moment of the episode, but was also just a general delight to listen to.
The animation style was another thing I appreciated about the show. While I was indifferent at first, I eventually grew to love how the art style brought both the Invincible Universe and its characters to life.

So what are you waiting for? All Four episodes of Invincible are now available on Amazon Prime. And after reading through this boring article, you should at least check out the first three episodes. I promise you it will be worth every minute of your time.