Note: All Amazon and Apple TV links on this post are affiliate links. If you buy anything on Amazon or Apple TV through the links on this post (not just items from this post), Amazon and/or Apple will pay me some coffee money (at no extra cost to you), which I promise to drink while creating more helpful content like this. All opinions on this site remain my own.
Where to Watch:
Before we get into the review, I'd like to add a recommendation to this post. Please, whatever you do, do not watch the dubbed version (English Version) of Batman Ninja. You will have a much better experience with the subbed version (Japanese version) of this animation.
Now, on to the review.
After an accident teleports him to ancient Japan, Batman Ninja sees The Joker (along with other villains) takes over and becomes emperor of the land.
Stripped of his weapons and resources, Batman must rely on his skills and the experience of the Batman family (Alfred, the four robins, and Catwoman) to restore peace and return to present-day Gotham.
From the beginning, until its inevitable conclusion, Batman Ninja distinguishes itself with its breath-taking animation and visual effects. The animated movies also feature some amazing fighting scenes and a few crazy moments in between.
However, none of this would have been possible without Lord Joker.
This version of Joker is no learner with a sword or in combat. Throughout the film, He impressively pushes The Dark Knight to both mental and physical extremes. And on multiple occasions, comes close to ending Batman's life.
The final act of Batman Ninja gives us one of the best face-offs between The Clown Prince of Crime and The Dark Knight. And will leave both anime and Batman fans at the edge of their seats.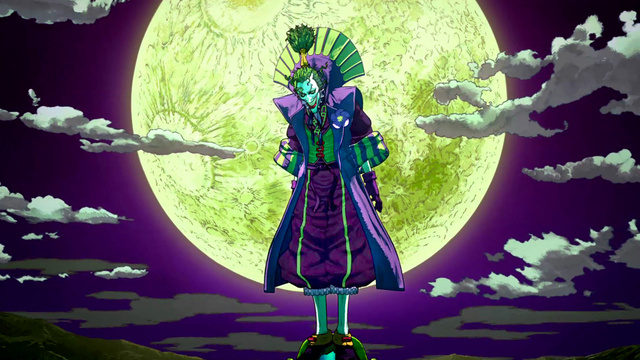 But after the hype is said and done, Batman Ninja still has its issues. One aspect that will annoy most casual fans is the nonsensical robot fight that happens towards the end. While I found the scene funny, I'm sure most viewers will stop watching the minute they see it.
But please, don't let that stop you from witnessing one of the best Batman vs. Joker fights in the DC Animated Universe. Trust me it's worth it.
VERDICT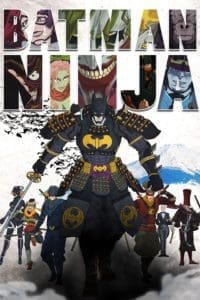 Movie title: Batman Ninja
Review
Similar to  Gotham by Gaslight, Batman Ninja returns The Dark Knight to the basics and casts him in a different light. While the animated film's third act was a bit nonsensical, its stunning animation style and epic final fight made up for it.
Pros
Amazing Animation Style
Incredible Final Fight 
Cons
Excessively Cartoonish Tone