Note: All Amazon and Apple TV links on this post are affiliate links. If you buy anything on Amazon or Apple TV through the links on this post (not just items from this post), Amazon and/or Apple will pay me some coffee money (at no extra cost to you), which I promise to drink while creating more helpful content like this. All opinions on this site remain my own.
Where to Watch:
After four amazing seasons, Netflix's Castlevania series returns with a new show, Castlevania: Nocturne.
To my utmost joy, Castlevania: Nocturne matches the original series with its exciting fights, intriguing characters, and captivating story. The series follows Richter Belmont, who after witnessing his mother's ruthless murder, flees to France to continue his family's legacy of hunting vampires and monsters.
As you may notice, Nocturne takes place during the French Revolution, which sees the French people rise against the monarchy because of high taxes & poor economic conditions. The show does a fantastic job of drawing parallels between the vampires and the upper class, as both factions have drained the common people of everything they have.
Just like the original Castlevania series, Nocturne blesses us with black, white, and grey characters, most of whom carry secrets that are revealed over the course of the show. The vampire lord Orlox (Zahn McClarnon), is one of the show's main grey characters. Though the series initially paints him as a villain in league with the messiah, we soon learn that the vampire has his own goals.
As expected of any Castlevania show, Nocturne does not disappoint with its fighting sequences.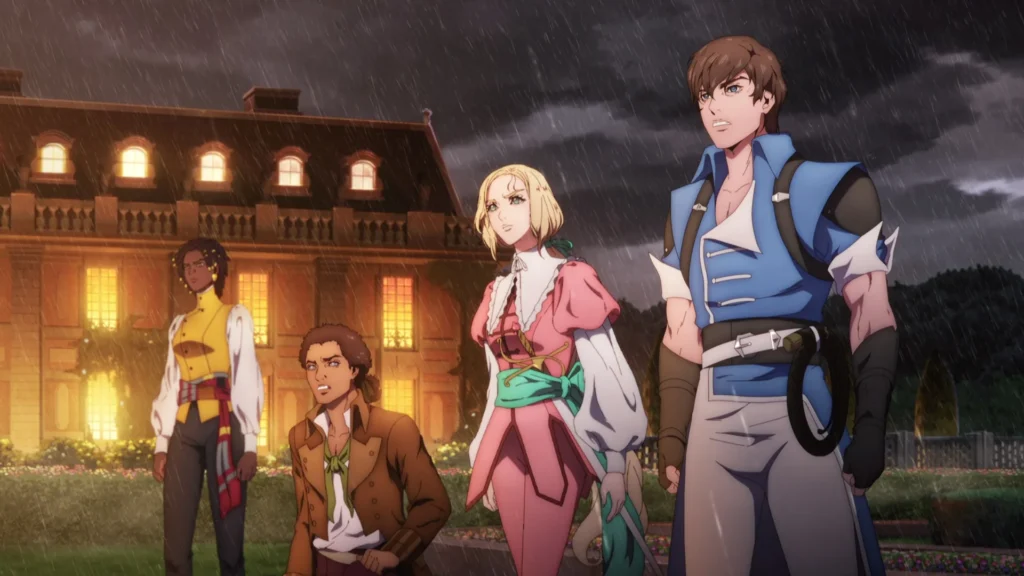 Though rusty with magic, Richter's blend of ice and fire with physical combos was very creative and would make both Sypha & Trevor proud. Besides Belmont, we also meet his foster-like sister, Maria (Pixie Davies), a twelve-year-old with the ability to summon various creatures from the otherworld. Though not as powerful as Sypha, Maria's Mom, Terra, proves to be a skilled speaker magician who holds her own on many occasions. And then there's Annette (Thuso Mbedu), a skilled witch who can manipulate rock and metal, and brought me joy every time she was in action.
Episode 3 gives a fantastic recap of Annette's traumatic childhood and details her eventual escape from slavery with the help of her friend Edouard. The episode also gives us a wonderful insight into how she gains her powers. I especially loved how the show integrates Yoruba deities into Annette's origins, as it made feel her more like an original character.
The cruel but fashionable Drolta Tzuentes (Elarica Johnson), was great as the loyal Lieutenant to the vampire messiah. As the face of the messiah's movement, Drolta proves herself as a shrewd politician and a ruthless fighter.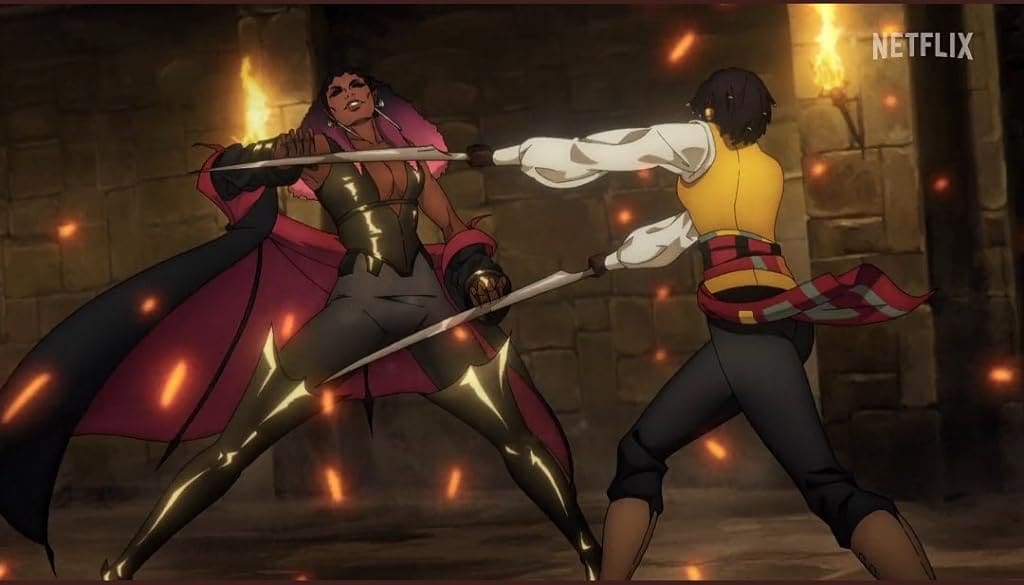 The only character I feel needs more development is the vampire messiah herself, Erzsebet Báthory (Franka Potente). Though the series teases her backstory at several points, I think we need a proper breakdown of her origins and her ridiculously broken powers. Hopefully, we will get more in Castlevania: Nocturne Season 2.
Verdict
Castlevania: Nocturne Season 1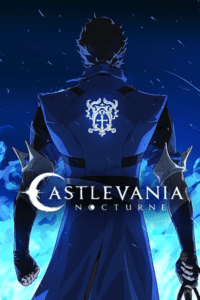 Name: Castlevania: Nocturne Season 1
Review
Castlevania: Nocturne is a fantastic show that proves to be a worthy successor to the original series. The Netflix series does a great job of continuing the Belmont family's story with new & interesting characters.
Nocturne also brings back Castlevania's epic & dynamic fight scenes, which were amplified by amazing soundtracks. And just when you think the series can't get any better, it brings back a familiar face at the very end.
Pros
Interesting Characters
Good Storyline
Amazing Fight Sequences
Great Animation and Soundtracks
Good Season Ending
Cons
Main Villain Needs More Development.