Note: All Amazon and Apple TV links on this post are affiliate links. If you buy anything on Amazon or Apple TV through the links on this post (not just items from this post), Amazon and/or Apple will pay me some coffee money (at no extra cost to you), which I promise to drink while creating more helpful content like this. All opinions on this site remain my own.
Where to Watch:
Every single moment of Across the Spider-Verse was a flex in animation. Throughout the movie, I was in constant awe of the film's animation style and variety in character design. Even the environment was stunning, as the beauty of Across the Spider-Verse grabs your attention and never lets go.
The soundtrack was god-tier (shout-out to Metro), and it elevated the entire movie to another level by hitting all the right emotional moments.
One of the major themes of Across the Spider-Verse is family (No, not you Dominic Toretto) and how keeping secrets can create division between loved ones.
Such is the tale of Gwen Stacy (Hailee Steinfeld), whose tragic backstory kicks off the animated film. After meeting her character in "Into The Spider-Verse," it was satisfying to dive deeper into her story.
Gwen navigating through her complicated relationship with her dad was one of the film's many highlights. But despite the pain of loss and being misunderstood, Gwen uses humor and sarcasm to cope with her depression while protecting New York.
And that's when she meets Spider-Man 2099, Miguel O'Hara.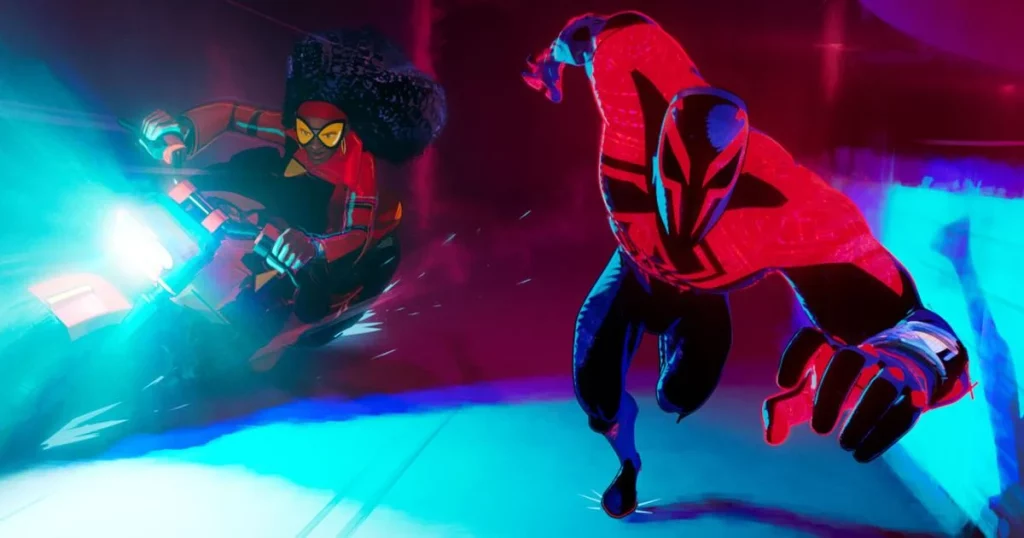 Miguel (Beautifully voiced by Oscar Isaac) and Jessica Drew (aka Spider-woman- Issa Rae), assist Gwen on a mission and welcome her to the Spider Society- an elite group of Spider Heroes dedicated to keeping the Multiverse intact.
Through the Society, Across the Spider-Verse introduces hundreds of Spider Heroes, including Spider-Punk (Daniel Kaluuya), Scarlet Spider (Andy Samberg), and Spider-Man India (Karan Soni).
But what about Miles?
One of the many things I enjoyed about Across the Spider-Verse is how the film redefines the first movie (and the Spider-Man character) through Miles' story.
Now the Spider-Man of his universe, the movie meets Miles struggling to balance being a hero with life as a teenager, without telling his parents. This leads to Miles living a double life where he misses out on important events and has to lie to his mom and dad about what he really does.
Stuck between a rock and a hard place, Miles wishes he could be with the one group of people who understand him, his Spider-friends (especially Gwen). But when his prayers are answered, it soon turns into a nightmare when he discovers he was never meant to become Spider-Man.
And there's Spot.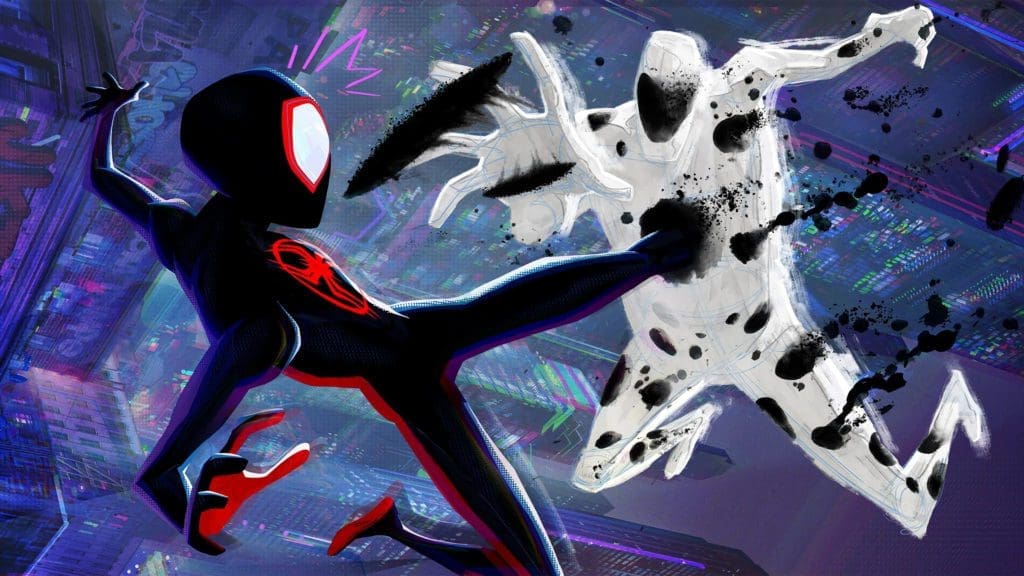 One of the many consequences of the first movie comes when Miles learns that he's responsible for creating his arch-nemesis.
I loved how The Spot starts as a funny and light-hearted D-list villain, but then slowly becomes darker, more dangerous, and more efficient in his powers. And when he reaches his "Final Form," the Supervillain vows to strip Miles of everything, just like Miles took everything from him.
While Gwen's story sees her trying to save her relationships, Miles's story is more about defying fate and building his path. And it's for this reason that he fights through the entire society to get back home. But when Miles returns home, he's left staring at a different version of himself.
Verdict
Spider-Man- Across the Spider-Verse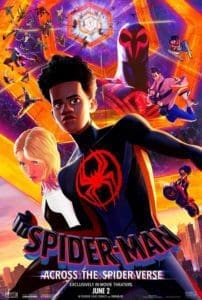 Movie title: Spider-Man- Across the Spider-Verse
Review
Across the Spider-Verse tells an emotional story that questions fate and dares us to be different. However, the movie also highlights the value of friends and family and shows how even Spider-Man cannot achieve everything alone.
Yes, Amazing voice acting, stunning animation, and a fire soundtrack make Across the Spider-verse great. But one of its best aspects is how it adds context to the previous movie while also setting up its final chapter, Beyond The Spider-Verse.
Pros
Great Storyline
Fantastic and Tsunnig Animation Style
Amazing  Cast of Voice Actors
Great Soundtrack 
Cons
There's No Reason to Skip