Note: All Amazon and Apple TV links on this post are affiliate links. If you buy anything on Amazon or Apple TV through the links on this post (not just items from this post), Amazon and/or Apple will pay me some coffee money (at no extra cost to you), which I promise to drink while creating more helpful content like this. All opinions on this site remain my own.
Where to Watch:
Let me kick this review off by saying that Extraction was not what I expected. The Netflix action movie I saw on Friday was far better than the Trailers made it out to be. And after seeing it, I can't believe I originally planned to skip this movie, because it's just so good.
Extraction sees Chris Hemsworth as a mercenary named Tyler Rake, who undertakes a dangerous mission in Dhaka, Bangladesh, to rescue the son of India's biggest drug lord, Ovi Mahajan (Rudraksh Jaiswal).
However, there's a bit of a problem.
After his imprisonment, the Indian government freezes all of Ovi's father accounts, leaving Ovi only with a modest sum. So when his father's business rival kidnaps him, Ovi's Guardian Saju (Randeep Hooda), has no choice but to rescue him without paying the Mercenaries aiding him.
This leads to a three-way battle between Tyler, Saju, and the men who kidnapped Ovi.
The best part of Extraction is easily the stunt work and action scenes. The Netflix action movie pulls no punches and delivers some of the most violent fights I've seen since John Wick 3.
However, what makes Extraction such a good action movie, is that none of the main characters have too much plot armor. This gives real stakes to each fight, as any one of the core cast could die at any moment.
But none of this could have happened without the genius of the movie's director, Sam Hargrave, who makes his directorial debut with Extraction, alongside Avengers: Infinity War and Endgame directors, Anthony, and Joe Russo. Hargrave's talent as a stunt coordinator shows throughout the film, and it's thanks to him that Extraction ends up as good as it is.
Related: Russo Brothers Show How Sam Hargrave Shot Extraction's Car Chase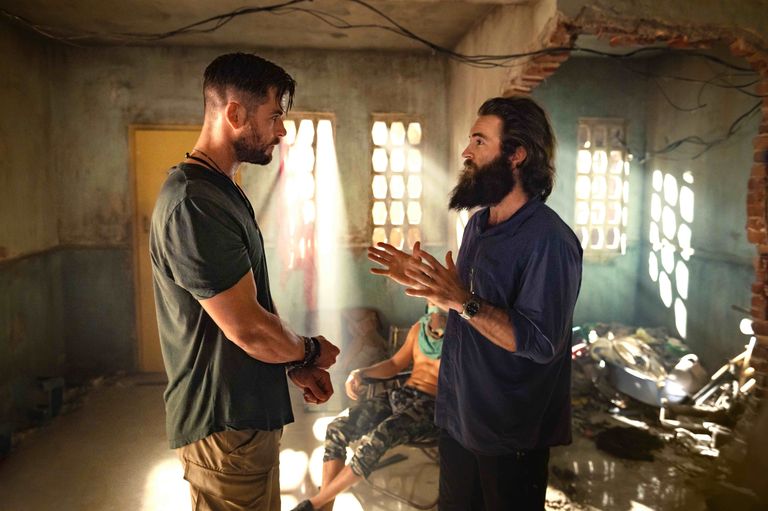 Chris Hemsworth's Tyler proves to be an absolute beast, tearing through dozens of men with little to no hesitation or mercy. And at first, it was weird seeing "Thor" mercilessly kill so many people, but in time I got over it.
However, Tyler isn't the only deadly person in this film.
Co-stars, Randeep Hooda, and Golshifteh Farahani (who plays Nik) proved to be just as lethal. With some of the best action scenes in Extraction involving both of their characters.
However, if I had to pick my favorite fight from the movie, it would be the knife fight between Saju and Tyler. This fight had everything, from Guns to knives to car fights and even some good laughs.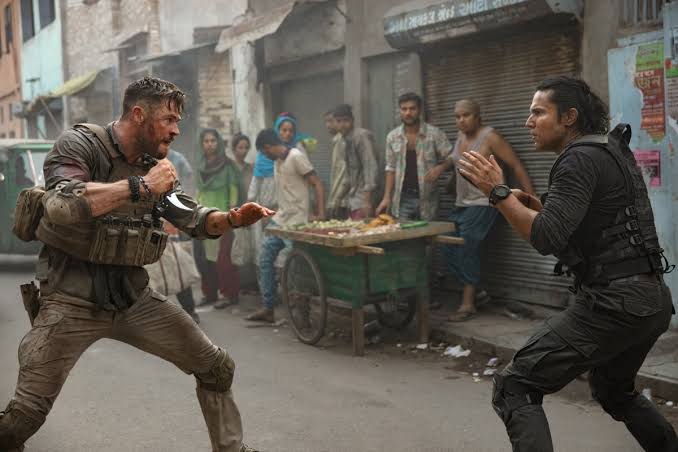 I'm sure by now you've noticed that I've mostly been praising Extraction's acting and stunt work. And that's because there isn't much else to this movie.
Extraction is a quick-paced action movie that feels like an endless roller coaster of chaos when things kick-off. Because of this, there's little time for in-depth character development, and like most action movies, its plot is nothing new.
Verdict
Review
Extraction gives action movie fans the endless barrage of vicious fighting we've always wanted. I can't thank Sam Hargrave and The Russo Brothers enough for showing us this version of Chris Hemsworth. And I hope we get to see this side of him in more movies.
Pros
Amazing Action Scenes
Great Cast
Cons
Generic Action Movie Story