Note: All Amazon and Apple TV links on this post are affiliate links. If you buy anything on Amazon or Apple TV through the links on this post (not just items from this post), Amazon and/or Apple will pay me some coffee money (at no extra cost to you), which I promise to drink while creating more helpful content like this. All opinions on this site remain my own.
Where to Watch:
I'm sure by now that most of you have already experienced the awesomeness of DC's latest movie "The Batman."
The movie was amazing and was filled with many surprises. However, at its core, The Batman is more of a grounded crime thriller than a superhero film, and it shows this through its environment, story, and characters.
One of the many things I enjoyed about The Batman, is how stunning the movie looked. The film did justice to Gotham City by portraying both its beauty and the deep-seated level of crime on the streets of the fictional town.
But while I expected The Batman to be grounded, gritty, and as realistic as possible, I never thought it would also be as funny as it was.
This comic side was mostly thanks to characters like The Penguin (Colin Farrell) who stole the movie every time he was on screen. His witty jokes and comebacks were just one of the many highlights of the movie and it showed how The Batman balanced its dark tone with humor.
Andy Serkis was great as Batman's ever-faithful Butler, Alfred. But another actor I must mention is Zoë Kravitz, who was fantastic as Catwoman. Not only did Kravitz nail the infamous cat burglar's personality, but she also got her movements as well. I enjoyed every moment of her impeccable side story, which saw her go after the crime boss Carmine Falcone.
But let's not forget Mr. Vengeance himself.
The Batman
Robert Pattison absolutely crushed it as the caped crusader. And through him, Matt Reeves (the movie's director) gave us one of the best versions of The Dark Knight yet.
One of the many things I enjoyed about Pattinson's Batman was his deliberate use of fear to intimidate Gotham's criminals. Subtle moves such as hiding in the dark or hearing his footsteps before you could see him, served as a message to the criminals that "You know who is coming". And soon Gotham's underworld realized that he was the predator, and they were his prey.
Nowhere is this better displayed than in the breathtaking car chase between the Penguin and Batman. Where much to the Penguins' horror, The Dark Knight does everything in his power to hunt down the crime boss.
But taking down bad guys wasn't the only thing Pattison's Batman did in this near 3-hour film.
From the very beginning, Batman's detective skills were on full display. And the movie does a brilliant job of flawlessly integrating his gadgets into the story.
But as awesome as Pattison's Batman was, he was also far from the legendary superhero whom we call the "Bat of Gotham" today.
Seeing as its story takes place during his second year as The Batman, the movie makes it clear that Bruce is still figuring out how to fight crime in Gotham. And this inexperience leads to several mistakes and unnecessary injuries along the way.
The movie also shows how as of this point in his career, Bruce has not earned the trust of the people of Gotham. And this was especially true in the case of The Gotham City Police.
Personally, I loved the difficult relationship Batman had with the GCPD. Most of their clashes were hilarious. And it made perfect sense the Police wouldn't trust a masked Vigilante calling himself "Vengeance."
However, luckily for Bruce, he had a friend on the Force.
Jeffrey Wright was amazing as the tired, depressed, but somehow still hopeful Jim Gordon. And together he and Batman made a brilliant partnership that helped both of them get to bottom of the truth in Gotham and catch The Riddler.
The Riddler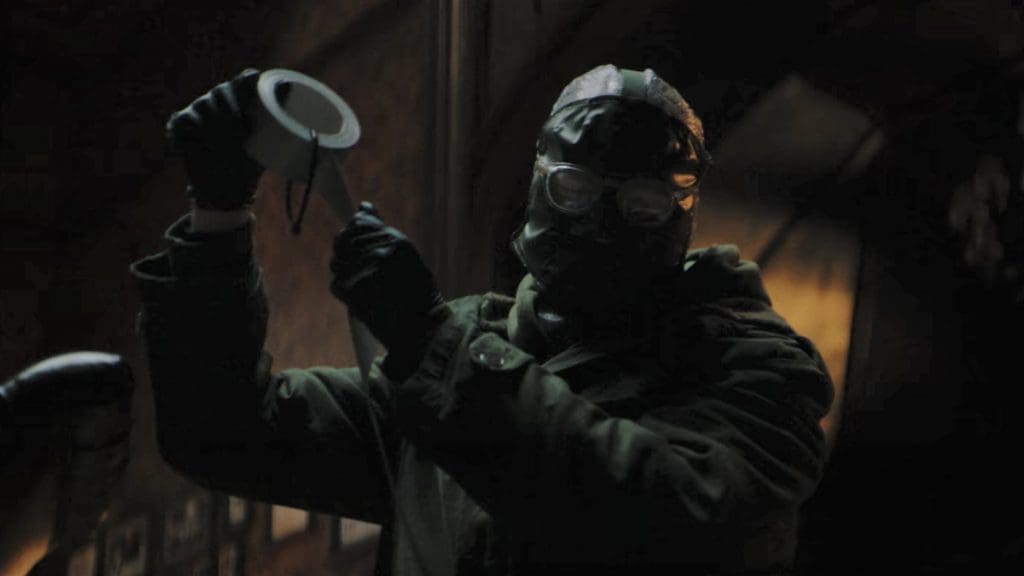 Paul Dano's Riddler was amazing and a brilliant redefinition of the character.
Though his methods were brutal and very Joker-like, I loved how he systematically exposed all of Gotham's corrupt politicians.
One of my favorite scenes with the character was when he puts Gotham's District Attorney on trial for his life and forces him to confess to his crimes.
Throughout the movie, he was always several steps ahead of both the police and Batman. And by the end, he had successfully used them to achieve most of his goals.
The final twist from Riddler comes at the end, where he reveals it was Batman who inspired him to go after those who ruined his life. And in his own way, he was going after criminals and becoming Gotham's Vengeance.
But this wasn't a sinister revelation, as the Riddler thought that he and The Dark Knight were partners fighting for the same cause.
However, what this really did was wake Batman up to the fact that his crusade until now had only inspired the wrong people. And in other to change Gotham for the better he would have to become a beacon of hope and not a sign for revenge.
Verdict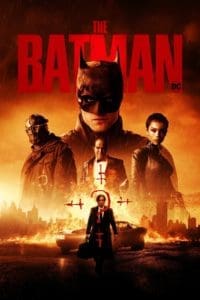 Movie title: The Batman (2022)
Review
Though I wouldn't call it an epic, The Batman is a surprisingly funny crime thriller filled with numerous twists and turns. The movie looked gorgeous and its cast was amazing. But its best part (asides from its incredible villain) is how it gives us a flawed Dark knight who wants to be a better hero for the sake of his city.
I really enjoyed Robert Pattison's Batman and I can't wait to see where his version of The Dark Knight goes next.
Pros
Beautiful Movie
Captivating Crime Thriller Storyline
Great Cast of Actors
Surprisingly Funny
Nice Soundtrack
Cons
Can be Slow Paced at times.