Note: All Amazon and Apple TV links on this post are affiliate links. If you buy anything on Amazon or Apple TV through the links on this post (not just items from this post), Amazon and/or Apple will pay me some coffee money (at no extra cost to you), which I promise to drink while creating more helpful content like this. All opinions on this site remain my own.
Big Mouth follows Andrew, Jessie, and Nick on their hormonal journey to adulthood. But they're not alone on this long journey through adolescence, the Hormone Monsters (Connie and Maurice) have their backs covered… well Mostly.
This season follows the gang as they each experience a different phase of Puberty.
While Andrew and Missy both struggle with compulsive Masturbation, Jessie goes through a depression phase. Nick, on the other hand, gets a girlfriend and suffers through all the insecurities that come along with it. And Jay "discovers" his sexual orientation with his pillows
But with all this ensuing chaos, the series introduces a new character in the form of The Shame Wizard.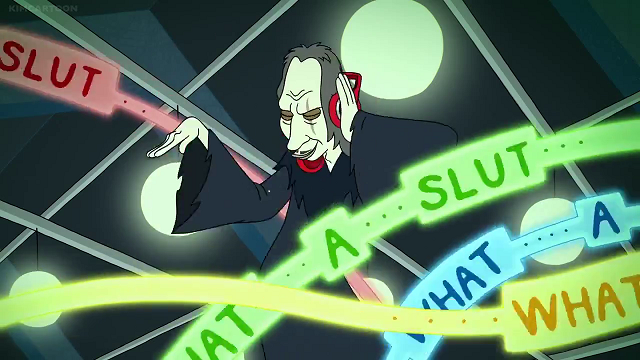 The shame Wizard is a magical entity that feeds on the Shame and embarrassment of children around the world. This guy takes manipulation to a different level, by preying on the fears and guilt of his victims. Even the Hormone Monsters fall prey to him as the Shame Wizard has no limits
While the Shame Wizard's methods of subtle manipulation are wrong, the Wizard himself is a necessary evil. For without some level of Shame, characters would indulge in every impulsive urge, and miss out on the opportunity to improve themselves. And thus leading to the shameless world we see in episode nine.
However, self-restraint isn't the only lesson we learn this season.
Feeling guilty for her parent's separation, Jessie spirals through depression and becomes a shadow of her former self. But after hitting rock bottom in episode nine (seriously watch this episode), she realizes it's never too late to rediscover herself and seeks help by the end of the season.
I saw this as a gentle reminder that no matter what we may face or how far we think we've fallen, we can always try again.
VERDICT

Big Mouth season 2 gives a valuable life lesson on confidence, self-discovery, and personal growth. And while there's no doubt that Andrew and his friends will grow up scarred for life. I am happy they will have the tools to face the unforgiving challenges of life.
The second season of Big Mouth is available on Netflix. (P.S. I'm looking forward to season 3)