Note: All Amazon and Apple TV links on this post are affiliate links. If you buy anything on Amazon or Apple TV through the links on this post (not just items from this post), Amazon and/or Apple will pay me some coffee money (at no extra cost to you), which I promise to drink while creating more helpful content like this. All opinions on this site remain my own.
Where to Watch:
The Queen's Gambit tells the fictional but incredible story of Elizabeth Harmon, a young orphan who struggles with addiction while on a quest to become the greatest chess player in the world.
Before we get into the review, I want to take a minute to praise Anya Taylor for her brilliant performance. You might recognize her from movies such as Split, Emma, and, more recently, in The New Mutants. However, seeing her level up to tackle a matured and flawed character such as Beth Harmon has given me a new sense of respect for her acting prowess.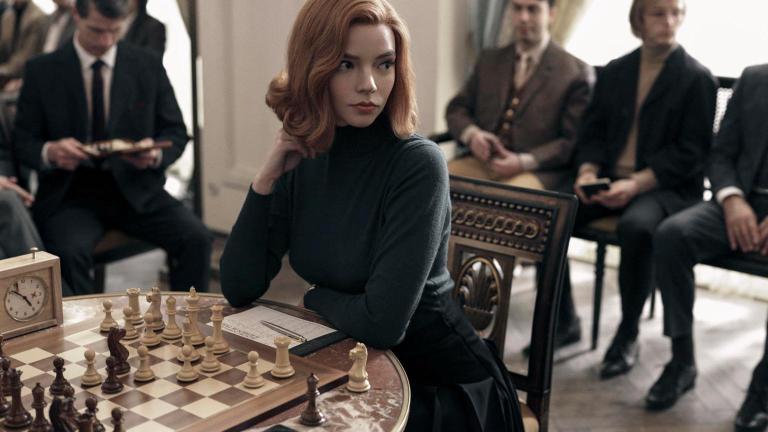 But Back to the review
While fictional, the series does a brilliant job of making itself feel like a true story. Based on a 1983 novel with the same title, The Queen's Gambit drew inspiration from many real-life events and figures such as chess Grandmasters Bobby Fischer and Anatoly Karpov.
However, one thing I really appreciated about the show was how it handled its protagonist. While the series establishes that Beth is an exceptional player, it also never fell into the trap of turning her into an all-knowing chess genius.
Even after learning the basics, and studying different strategies with Mr. Shaibel, the show still points out various aspects of the game where Beth is weak. And because of these gaps, she's forced to improve and learn from both professionals and novices alike.
What makes this aspect even more interesting is how the show uses Beth's inexperience to keep us involved. As Beth learned and improved her chess, we learned with her. And this allowed us to track her progress and see her grow into the grandmaster we all knew she would become.
But the series isn't just seven episodes of just nonstop chess tournaments. In many ways, The Queen's Gambit is a balanced story that not only shows how Elizabeth became the world's best chess player but also shows the price she paid to get there.
From a very young age, Beth goes through her fair share of hell. However, what made things worse was her recurring experience with death and personal loss. And while everyone praised her skills, the truth is Beth used chess as a coping mechanism.
One of Beth's worst experiences came with the death of her Foster Mother, Alma Wheatley.
Mrs. Wheatley was a beautiful soul that gave Elizabeth support and helps when she needed it most. However, when Alma passed, Beth fell into depression, and she soon found herself seeking comfort from drugs, sex, and alcohol.
Personally, I felt Alma's relationship with Beth was one of the best aspects of the entire show. But seeing Beth fall apart after her passing was painful to watch.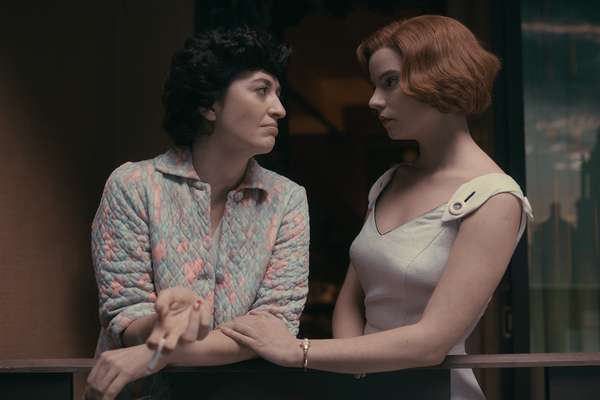 However, what saved Harmon from self-destruction was the help of the many friends she had made over the years. These Guardian Angels dragged Beth from the point of no return and helped her recover resolve until she finally achieved her goal.
Verdict
The Queen's Gambit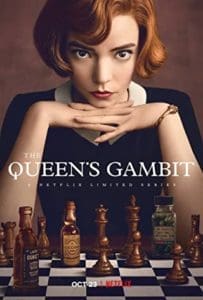 Review
Whether you are a fan of chess or you're just looking for a good show to watch this weekend, The Queen's Gambit is a great place to start. The series tells an incredible and captivating story. And it does all this while subtly reminding that nothing worthwhile ever comes easy (not even for talented people).
Pros
Amazing Story
Amazing Characters
Excellent Acting
Cons
There's No Reason To Skip This Series