Note: All Amazon and Apple TV links on this post are affiliate links. If you buy anything on Amazon or Apple TV through the links on this post (not just items from this post), Amazon and/or Apple will pay me some coffee money (at no extra cost to you), which I promise to drink while creating more helpful content like this. All opinions on this site remain my own.
Where to Watch:
Mortal Kombat Legends: Scorpion's Revenge, is a love letter to both old and new generation Mortal Kombat fans. What I love so much about MK legends is how it seamlessly weaves in several features from the MK games into its narrative. And searching for these easter eggs is part of the fun of watching Scorpion's Revenge.
I mean, what Mortal Kombat story would be complete without someone shouting, "Finish Him," right before the fatal blow lands.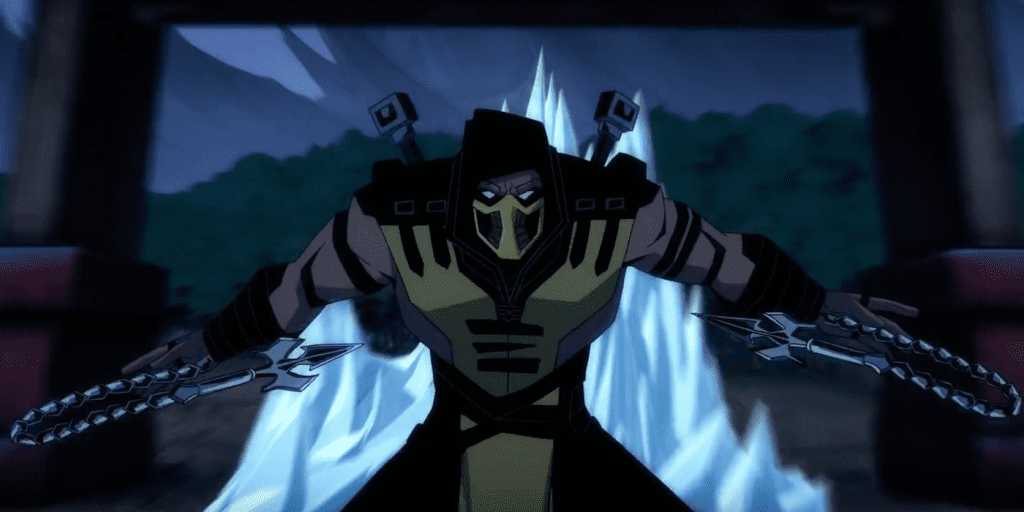 Mortal Kombat Legends: Scorpion's Revenge is exactly what its title suggests, It sees the Legend, Hanzo Hasashi (also known as Scorpion), seeking vengeance for the murder of his clan and family.
But while Scorpion searches for the man responsible for ruining his life, his quest leads him to the fighting tournament called Mortal Kombat. To get his Revenge, Hanzo must compete in single combat against the best fighters from both Earth Realm and Outworld. Winner takes all.
Speaking of fighters from Earth and Outworld
Scorpion's Revenge sees the return of some of MK's Best fighters. Including: Liu Kang, Raiden, Sonya Blade, and even Johnny cage.
However, Diabolical villains such as the shapeshifter Quan Chi, Kano, Shang Tsung, and Shao Kahn were not left out.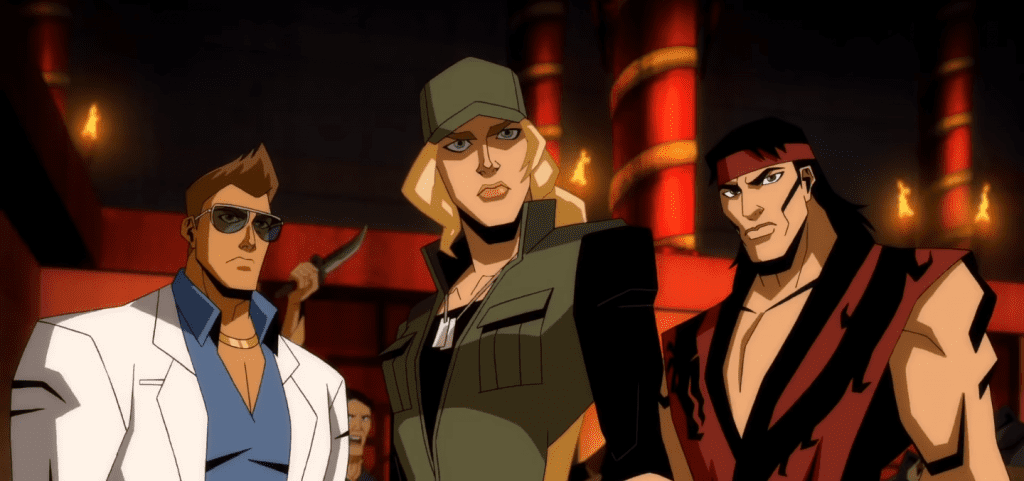 As expected, Scorpion's Revenge has no shortage of Brutal and Bloody action scenes. Every fight was unique and very impressive. But what made them Jaw-dropping was the inclusion of the signature X-rays of character's bones breaking during Kombat.
But it's during these epic fights, that true fans will pick up on many of the Easter eggs peppered across the entire animated movie.
Asides from Scorpion's epic fatality, one Easter egg that stood out to me was the pit that Scorpion threw Sub-Zero into during their final fight. This pit looks very similar to the infamous Pit Stage Fatality from early MK games, where the losing player would fall to their death.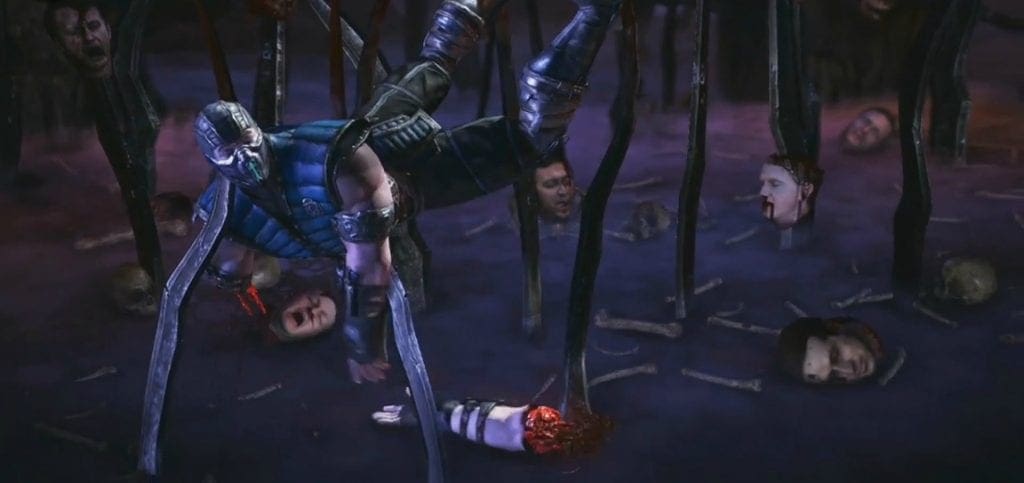 Related: All Easter Eggs And Best Signature Moves in Mortal Kombat: Scorpion's Revenge
My only complaint about Mortal Kombat Legends is more of a preference than actual criticism.
Although Mortal Kombat is an American animation, I would appreciate it if WB animation could make a Japanese version of the sequel. Call me an Anime nerd, but I've gotten used to anime drama. And I can't help but imagine how awesome Scorpion would sound with an intimidating Japanese voice. (But that's just my opinion)
Verdict
Mortal Kombat Legends: Scorpion's Revenge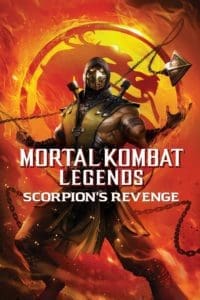 Movie title: Mortal Kombat Legends: Scorpion's Revenge
Review
Mortal Kombat Legends: Scorpion's Revenge was a beautiful and unexpected treat for all Mortal Kombat fans. Seeing all these characters in action again triggered a lot of nostalgia. And since the last scene teased a Shao Kahn invasion, I can't wait to see what the show creators have in store for the sequel.
Pros
Brutal and Bloody Action Scenes 
Nostalgic
Good Storyline