Note: All Amazon and Apple TV links on this post are affiliate links. If you buy anything on Amazon or Apple TV through the links on this post (not just items from this post), Amazon and/or Apple will pay me some coffee money (at no extra cost to you), which I promise to drink while creating more helpful content like this. All opinions on this site remain my own.
Happy 2023 guys!!!
Another year has gone, and another one has come. And with a new year comes a new list of DC animated movies to anticipate. From The Legion of Super-Heroes to Justice League: Warworld 2023& Batman: The Doom That Came to Gotham, Here are four Upcoming DC Animated Movies to Look Forward to this year
Please note that so far, most of these animated films have only been announced for 2023. And so, asides from the fact they will come out this year, not much else is known about these DC animated projects.
But fear not, just like 2022's Upcoming DC Animated Movies List, we'll be sure to update this post as more information comes out about each film.
So let's get started
1. The Legion of Super-Heroes (February 7th, 2023)
Trailer:
Where to Watch:
Taking place in the Tomorrowverse (DC's new animated continuity), Legion of Super-Heroes sees Kara (a.k.a Supergirl), struggling to adjust to her new life on earth. To help her, Kara's cousin and mentor Superman, suggests that she attends the Legion Academy in the 31st century, where she makes new friends and a new enemy.
However, Kara must also contend with a mysterious group called the Dark Circle, as it searches for a powerful weapon held in the Academy's vault.
2. Batman: The Doom That Came to Gotham (March 28th, 2023)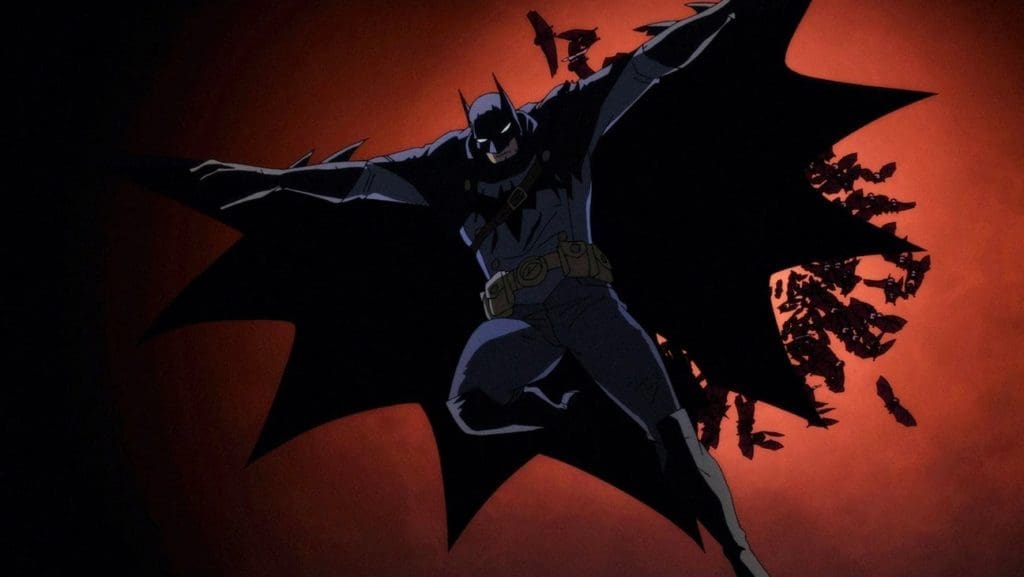 Trailer:
Where to Watch:
Batman: The Doom that Came to Gotham, is an Elseworld DC Animated Movie adaptation coming out in Spring 2023.
Based on a comic-book series by the same name, the animated movie will see batman in the 1920s facing an ancient evil he accidentally awakened, called The Lurker on the Threshold.
So far, The 2023 DC Animated Movie is confirmed to have an impressive cast of characters from all over DC, with the Gotham group including Bruce Wayne (of course), Dick Grayson, Oracle, Alfred, Thomas and Martha Wayne, James Gordon, Harvey Dent & Lucius Fox.
As for the villains we have Ra's al Ghul, Talia al Ghul, Oswald Cobblepot (a.k.a The Penguin), and the antihero Etrigan.
With such a stacked cast Batman: The Doom that came to Gotham, promises to be an animated movie to remember.
3. Justice League x RWBY: Super Heroes and Huntsmen Part One (April 25th,2023)
Trailer:
Where to Watch:
If you're both a DC & RWBY fan, then you're in for a treat, as the DC crossover event for 2023 is a team-up between The Justice League & Team RWBY.
Justice League x RWBY: SuperHeroes and Huntsmen, sees The Justice League transported into the world of Remnant, where they must team up with Remnant's heroes to uncover why the planet has been altered.
The Justice League team will consist of Superman, Batman, Wonder Woman, Flash, Cyborg, Green Lantern, and Vixen ( all in teenage form, because why not). And all RWBY fans will know Remnant's heroes Ruby, Weiss, Blake, and Yang.
4. Justice League: Warworld 2023 (July 25th, 2023)
Trailer:
Where to Watch:
Justice League: Warworld is an upcoming dc animated movie that will feature the entire justice League for the first time in the tomorrowverse. A sequel to Justice Society: World War II, the new DC animated film would see Batman, Superman, Wonder woman, Martian Manhunter, Green Lantern (John Stewart), and The Flash together on the team.
I also expect to see Green Arrow somewhere, given that he was part of the team in Green Lantern: Beware my power.
Given the title, true DC fans would not be surprised to learn that the new Justice League movie will also feature Mongul, the commander of the warworld. Though Mongul is most likely the film's main villain, I won't put it past JL: WarWorld to have a few tricks up its sleeve.